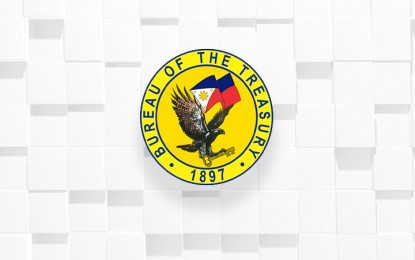 MANILA – Lower year-on-year growth of spending against revenues resulted in the drop in the government's budget gap in September 2022 to PHP179.8 billion from year-ago's PHP180.9 billion.
Data released by the Bureau of the Treasury (BTr) on Wednesday showed that total expenditures in the ninth month this year reached PHP468.6 billion, up 13.63 percent compared to the PHP412.4 billion posted in the same period in 2021.
However, revenue collections posted a higher expansion of 24.79 percent to PHP288.8 billion over year-ago's PHP231.4 billion.
For the first nine months this year, the budget deficit went down by 11.09 percent year-on-year to PHP1.012 trillion over PHP1.139 trillion in the same period last year.
The latest budget deficit level of the country is 20.47 percent lower than the PHP1.273 trillion programmed for the first three quarters of this year.
The improvement was traced to the jumps in the revenue collections of both the Bureau of Internal Revenue (BIR), which collects around 70 percent of total collections for the government, and the Bureau of Customs (BOC).
Revenues of the BIR last September grew by 12.58 percent to PHP173.6 billion and the BOC by 37.72 percent to PHP79.3 billion.
As of end-September this year, BIR collections inched up by 12.29 percent to PHP1.73 trillion and BOC's by 35.89 percent to PHP638.5 billion.
BIR's collection goal for January to September this year is PHP1.767 trillion, making its total collections in the nine-month period this year lower by 1.99 percent.
On the other hand, the BOC exceeded by 17.76 percent its collection goal for the period amounting to PHP542.2 billion. (PNA)