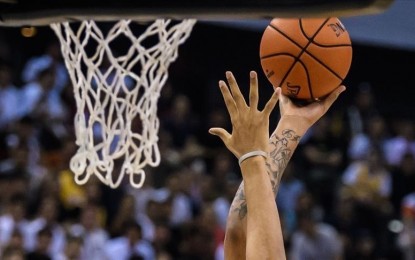 ANKARA – Devin Booker-led Phoenix Suns on Tuesday hit the defending NBA champions Golden State Warriors 134-105 as the losing team's All-Star guard Klay Thompson was ejected after double technical fouls.
Booker scored 34 points for the home team at Phoenix's Footprint Center to be the game's top scorer.
The game was tied three times, but Phoenix had the biggest lead with 29 points when Suns guard Damion Lee hit a three-pointer in the final minute.
Besides Booker, several Suns players scored in double digits.
While Deandre Ayton racked up 16 points and grabbed 14 rebounds to post a double-double, Mikal Bridges and Jock Landale scored 17 points each.
The Suns' playmaker guard, Chris Paul, scored 16 points and made nine assists to miss a double-double.
The Warriors' shooting guard Klay Thompson was sent to the locker room by the game official after double technical fouls, which was his first in 651 regular season games.
Thompson, 32, was ejected in the third quarter as the Suns were leading the game 83-77.
The four-time NBA champion scored only two points on 1-for-8 shooting and missed five from the three-point range.
Warriors' superstar Stephen Curry led the visitors with 21 points.
Jordan Poole came off the bench to score 17 points for the Warriors.
Andrew Wiggins, a Golden State small forward, bagged 16 points, and Draymond Green added 14 points for the Warriors.
Ranked second in the Western Conference standings, the Suns won three games, but lost one in the regular season.
The Warriors, meanwhile, have 2-2 win/loss record to come eighth in the West.
Dallas loses despite Doncic's huge effort
The Dallas Mavericks were handed a 113-111 loss in a Tuesday game against the New Orleans Pelicans, despite Luka Doncic's productive performance.
Dallas' 23-year-old Slovenian superstar Doncic led his team at New Orleans' Smoothie King Center as he tallied 37 points, 11 rebounds and seven assists.
Mavs' Spencer Dinwiddie racked up 24 points, and his teammate Christian Wood had 23 points.
The Mavericks, however, lost the clash as all starters of the Pelicans including guard Trey Murphy III scored at least 13 points against the Mavs.
Murphy III scored 22 points to be the Pelicans' top scorer.
The Pelicans are third in the Western Conference with 3-1, while the Mavericks had their second loss in three games to rank 11th.
The Portland Trail Blazers are on top of the West with a 4-0 run.
Other results showed Washington Wizards beating Detroit Pistons, 120-99, and Oklahoma City Thunder outlasting Los Angeles Clippers, 108-94. (Anadolu)