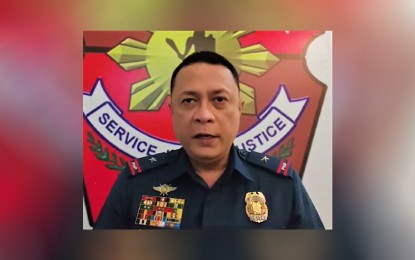 MANILA – Authorities seized close to PHP54 million worth of narcotics in simultaneous anti-criminality law enforcement operations in the past week in Central Visayas, the Police Regional Office (PRO)-7 reported on Monday.
PRO-7 director Brig. Gen. Roderick Augustus Alba, in a statement, said a total of 7,871.43 grams of shabu and two grams of marijuana with a total estimated street value of PHP53,525,724 were seized in 114 operations which also resulted in the arrest of 161 drug personalities.
Meanwhile, he reported that 1,329 out of the region's 3,003 barangays have been cleared of illegal drugs.
"Through the series of barangay drug clearing operations conducted, 1,329 of these drug-affected barangays were already declared as drug-cleared by the Regional Oversight Committee on Barangay Drug Clearing (ROCBDC). While, 116 classified drug-unaffected barangays were already certified as drug-free after successfully passing the Vetting and Confirmation according to Section 14 of Dangerous Drugs Board Regulation No. 4, series of 2021," Alba said.
The ROCBDC is composed of provincial representatives of the Department of the Interior and Local Government, Philippine National Police, Department of Health, and local government units.
He also said five municipalities were declared as drug-cleared -- the town of Enrique Villanueva in the province of Siquijor; the towns of Poro and San Francisco in the Camotes Islands; the municipality of Madridejos in Bantayan Island and the municipality of Santander, all in the province of Cebu.
He added the remaining 1,558 drug-affected barangays for drug clearing were broken down as 675 were slightly affected, 834 were moderately affected, and 49 were seriously affected.
"As of today (Monday), we have a total of 61 candidate barangays and one candidate municipality (Municipality of Pilar, Camotes Island, Cebu) for declaration as drug-cleared. The application folders of these candidate barangays and municipalities have already passed the initial evaluation by the Secretariat of the ROCBDC," Alba said.
Meanwhile, 151 illegal gambling operations in the region resulted in the arrest of 410 individuals and the seizure of PHP33,267 bet money.
Some 72 firearms and an explosive device were recovered while 14 persons were arrested during operations against loose firearms.
Around 136 wanted persons were arrested in the same period.
Alba said the PRO-7 is also gearing up to secure the Bar examinations which would be held on Nov. 9, 13, 16, and 20 in two testing areas in Cebu City.
"Aside from the two specific venues, police are also monitoring the areas leading to the identified schools," Alba said.
He also advised the public to take note of the possible road closures and rerouting schemes that may be implemented on the scheduled examination dates. (PNA)