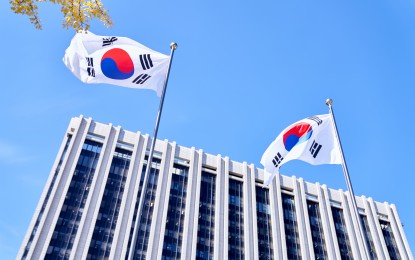 SEOUL, South Korea – From being brothers fighting for peace and democracy during the Korean War, relations between the Philippines and South Korea have come a long way.
After over 70 years, the two are determined to elevate these historic ties into a "strategic" partnership -- one that creates more opportunities for both Koreans and Filipinos to prosper together, hopefully, as soon as 2024.
"We are now trying to establish strategic partnership in the future and we hope to see the conclusion of such establishment in the year 2024 at the latest," Korean Ministry of Foreign Affairs (MOFA) Deputy Director-General for ASEAN and Southeast Asian Affairs Kim Dong-bae said in a recent sit-down interview with the Philippine News Agency (PNA).
The governments, Kim said, are working on the language of the document, and once finalized, both the South Korean and Filipino people could expect a "much systematic and tangible cooperation" between the two states.
But even before this, Seoul and Manila have already had a handful of engagements in the past years -- "robust relations extending across a wide range of sectors and fields" as Philippine Ambassador to South Korea Maria Theresa Dizon-De Vega calls it.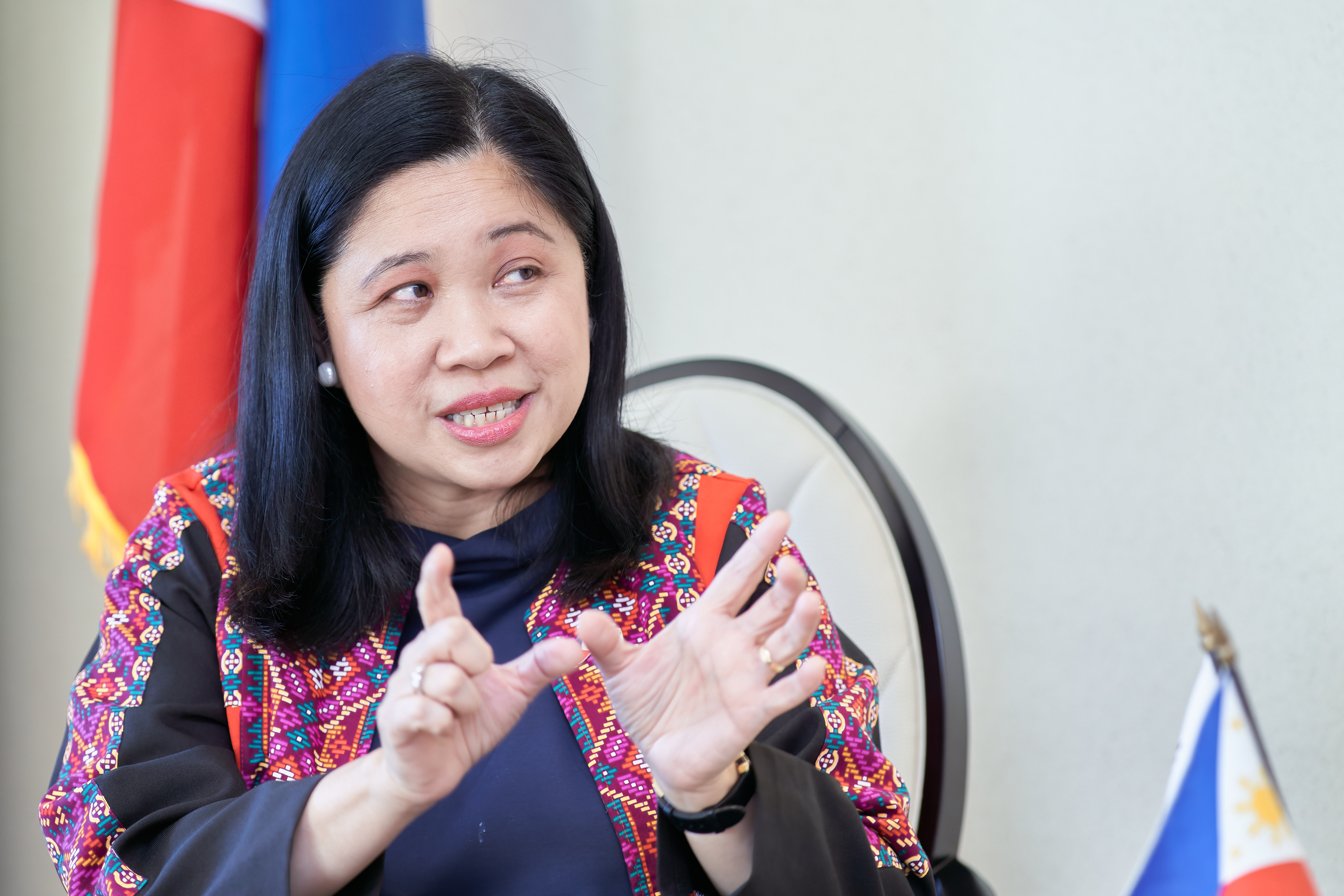 For one, South Korea is among Manila's largest development partners, with its total contribution as of 2020 already reaching USD2.1 billion.
In fact, a framework agreement allowing Manila to access up to USD3 billion of official development assistance (ODA) from 2022 to 2026 is due to be signed after the two sides exchanged a final draft last September.
The two have also concluded the negotiations of a free trade agreement and are now waiting for the signing and ratification, a subject no less than President Ferdinand R. Marcos Jr. and South Korean President Yoon Suk-Yeol are expected to discuss in their inaugural meeting this week.
This important bilateral free trade agreement would incorporate a lot of new areas for cooperation, including on public health, such as vaccine development and manufacturing of life-saving devices.
"We are expecting now to sign and then after that, we can ask our parliament to give consent for the ratification of the FTA. The Korea-Philippine FTA is one of Korea's important FTA frameworks. (Once it enters into force), you'll be able to add big momentum to Korea-ASEAN countries' trade relations," Kim said.
On defense industry cooperation, meanwhile, Korea has been a source of Manila's recent naval assets acquisitions, including the two corvettes "in the pipeline now for delivery, " according to Dizon-De Vega.
"In Army, Navy, and Air Force -- in all those three areas, our defense industry cooperation have been very strong. And we are expecting further areas of cooperation to come, especially for the Navy," Kim said, but did not elaborate describing parts of the subject as "confidential".
Harnessing 'blue economy'
Another thing to look forward to in this relationship is increased interactions on science and technology, sustainable fisheries and smart agriculture.
Just recently, Seoul and Manila launched new platforms for dialogue, namely the Fisheries Committee; the Joint Science and Technology Committee, and the Philippines-Korea Maritime Cooperation Dialogue.
Dizon-De Vega said Manila particularly sees this new fisheries committee as a "promising" platform that could eventually help develop the blue economy, which banks on the sustainable use of ocean resources to drive economic growth.
As an archipelagic nation with a coastline spanning over 36,000 kilometers, the envoy said the blue economy is an area Manila is keen to further harness.
"Everyone talks about the blue economy but it's taken a while for it to really sink in, you know, the importance of the blue economy and the importance of sustainable, sustainable fisheries," Dizon-De Vega told the PNA.
"[This committee would] include sharing of best practices from Korea and Korea will also have a better understanding of the fisheries conditions in other countries. So it will feed hopefully into this ecosystem that's being built up in terms of the sustainable technology needed to grow the blue economy," she added.
Smart agriculture
The envoy confirmed that smart agriculture is another area the Filipino and Korean sides are collaborating on.
Last month, governors from different provinces across Luzon, Visayas and Mindanao flew to South Korea for a "smart agriculture mission".
"They learned a lot of things and one key takeaway for them is they learned about how Korea is now trying to attract more young farmers because that is a common concern in many countries that the average age for farmers is going higher and higher," she said.
"So there's a need to train to attract and to train young farmers because this is a food security issue," she added.
In addition, the local government leaders had an opportunity to meet with Korean officials in charge of promoting smart farming, training, and helping farmers make sure their produce gets out to the general public.
"They've also had discussions with KOICA (Korea International Cooperation Agency) on agriculture mechanization and with officials from the Ministry of Agriculture. So aside from development cooperation, (this could involve) investment and best practices sharing," she said.
"So we hope to have more of this," Dizon-De Vega said.
Renewables
Kim, for his part, said South Korea is also looking to boost collaboration with the Philippines in the renewable energy sector, including in nuclear energy, either through small nuclear reactor technology or the revival of the Bataan Nuclear Power Plant.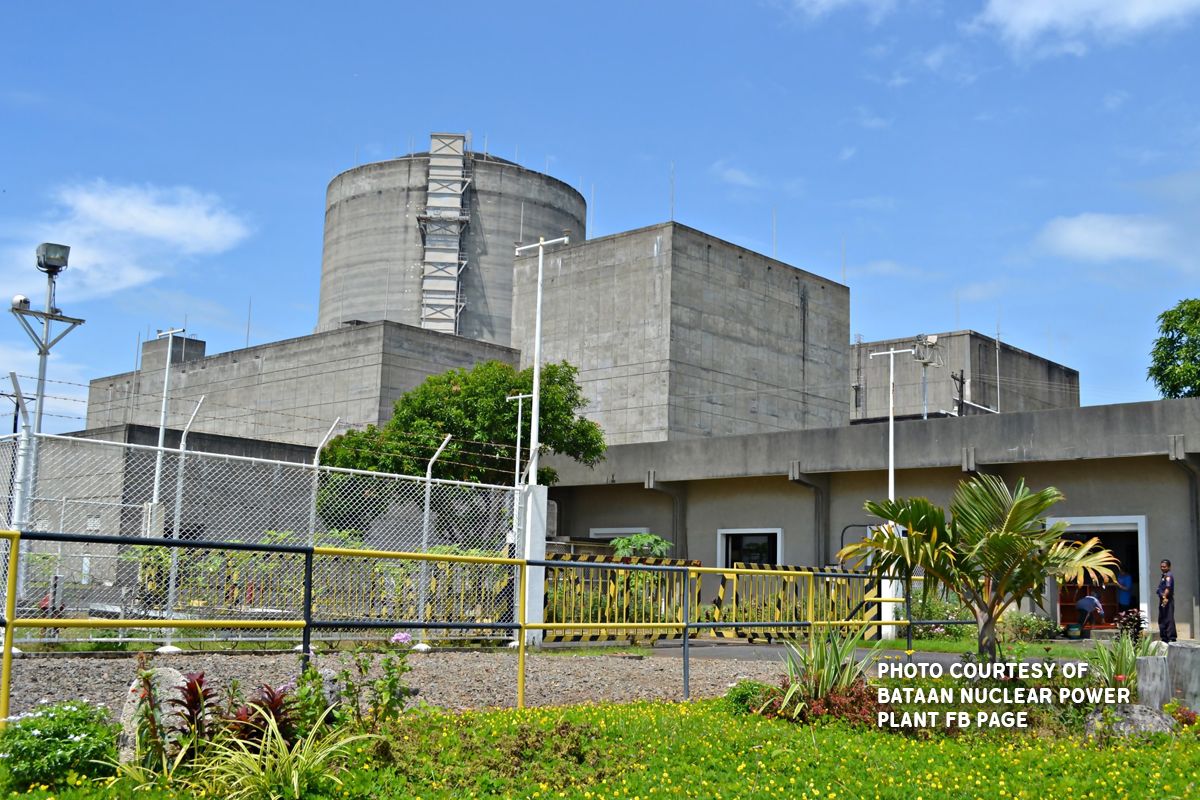 "We are looking at whether Korea can be a good partner for the activation of the Bataan Nuclear Power Plant in the Philippines because Korea has already experience in exporting a nuclear plant, especially to UAE (the United Arab Emirates) in the Middle East and it is now operating quite well," he said.
"We are expecting the same success story in the Philippines through the cooperation between the Korean and Filipino counterparts for this nuclear energy cooperation," he added.
Based on the latest data from the World Nuclear Association, 25 reactors provide about one-third of South Korea's electricity, making it one of the world's prominent nuclear energy countries.
"On small modular reactors (SMRs), Korea is also strong so even SMR is one of the candidates for our potential bilateral cooperation," Kim said.
Apart from nuclear energy, Manila is also exploring potential cooperation to generate offshore wind power, hydropower, and solar energy.
More work to be done
For both diplomats, the outlook on the Philippines-South Korea relations looks optimistic given the fresh governance mandate on both sides.
"It's a very good time to set the tone and we're actually doing double time now," Dizon-De Vega said.
"President Marcos is coming in on an eight-point social economic agenda, which includes agriculture and energy and digitalization. These are three areas where the cooperation between the Philippines and Korea can really help push that particular policy forward," she added.
Diplomatic ties between South Korea and the Philippines were established on March 3, 1949, a relationship cemented by the sacrifice of the 7,420 Filipino soldiers who helped defend the South throughout the Korean War.
"At the 75th anniversary of the establishment of diplomatic relations, we can make the turning point for further development. So this is a very good time," Kim said.
"On the existing areas of cooperation -- the defense and defense industry, trade and investment, maritime affairs, nuclear energy, and the people-to-people exchange -- we can look at opportunities to make our bilateral relations much better one in the coming years," he added.
This week, Marcos and Yoon are set to meet for the first time on the sidelines of the ASEAN Leaders Summit in Cambodia. (PNA)