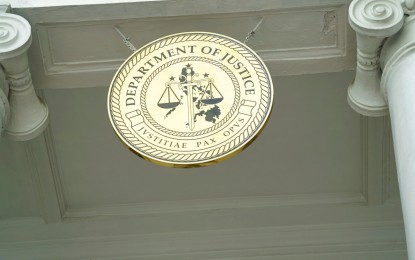 MANILA – The Department of Justice (DOJ) on Friday said evidence prompted the filing of murder charges against suspended Bureau of Corrections (BuCor) chief Gerald Bantag, contrary to the latter's claim that he is being persecuted to ease him out of office.
In a television interview with media outfit SMNI also on Friday, Bantag accused the DOJ leadership of wrongfully implicating him in the killing of broadcaster Percival "Percy Lapid" Mabasa and inmate Crisanto "Jun" Villamor, the alleged middleman in the slay case.
"Nobody wanted the evidence to point to Bantag. It was not good news when the evidence started to point to the respondents," DOJ spokesperson Mico Clavano said in a press briefing on Friday afternoon.
The Department of the Interior and Local Government, Philippine National Police, and National Bureau of Investigation filed murder complaints against Bantag, BuCor Deputy Security Officer Ricardo Zulueta, and six persons deprived of liberty linked to Villamor.
Clavano confirmed Bantag's claim that he tendered a courtesy resignation at the start of the Marcos administration.
"However, (DOJ) Secretary (Jesus Crispin) Remulla showed his outright support and insisted that the Director General remain in his post under the new leadership," Clavano said.
Remulla is currently in Geneva, Switzerland for the Universal Periodic Review of the United Nations Human Rights Council.
"Before all these happened, the relationship between Remulla and Gerald Bantag was strong and healthy," Clavano said. "They discussed reforms with each other, they planned operations together, they set free many persons deprived of liberty together."
Clavano said Bantag should "not muddle the issue" and "clutch at straws".
Instead, he said Bantag should answer the charges before the proper forum.
In the SMNI interview, Bantag denied anew his involvement in the murder, which investigators theorized was prompted by a series of exposes by Mabasa on irregularities and ill-gotten wealth.
Bantag said he showed the video of the expose to Remulla to ask for advice on how to proceed.
In the end, Bantag said he decided to ignore it as it was untrue and too far-fetched. (PNA)