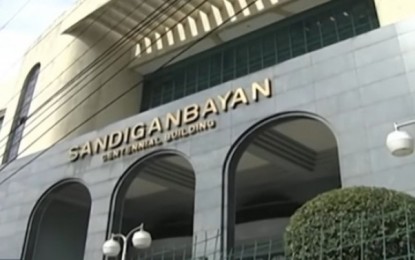 MANILA – The Sandiganbayan acquitted a former official of the Bureau of Customs (BOC) convicted for inaccuracies in her 2010 Statement of Assets, Liabilities, and Net Worth (SALN).
In a 19-page decision promulgated November 11, the anti-graft court reversed the January 2022 decision of the Manila Regional Trial Court which handed a guilty verdict on Delia Morala, a former BOC Operations Officer V.
Citing precedent cases, Sandiganbayan said while public employees officials may be held liable for inaccuracies and omissions in their SALN under other criminal and graft laws, it does not fall under the charge of falsification by a public officer which is conditioned on the capacity to take advantage of one's office.
"(H)erein accused-appellant Morala may have committed a mistake, or that she was truly dishonest, but such mistake or dishonesty was not uniquely and particularly afforded to her by her office or the position she occupied. She may be held to account for any wrongdoing that she might have committed, but in this instance, insofar as the liability under Art. 171 (4) for falsification by a public officer is concerned, the constitutional presumption of innocence in her favor shall be upheld," it ruled.
Morala was convicted by the Manila court for failing to state that her husband was an incorporator and stockholder of a real estate firm.
She was ordered to pay a PHP5,000 fine, sentenced to an indeterminate jail term from two years, four months, and one day (prison correctional medium) as the minimum penalty, to eight years and one day (prison mayor medium) as the maximum penalty.
Her conviction was based on criminal cases filed in 2017 by the Office of the Ombudsman, which stemmed from a complaint of the Revenue Integrity Protection Service of the Department of Finance.
Morala countered that she was separated from her husband at the time and did not know that the real estate firm existed and he was an incorporator and stockholder of the company. (PNA)