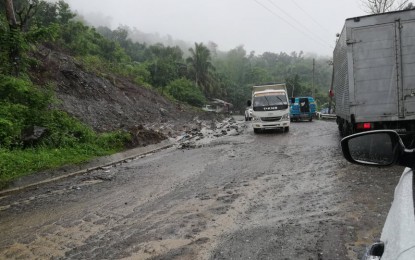 SAN JOSE DE BUENAVISTA, Antique – The municipal mayor of San Remigio town, this province, on Monday, urged the Department of Public Works and Highways (DPWH) to complete the San Remigio to Leon, Iloilo road that could serve as an alternate road for commuters from Antique to Iloilo province.
Mayor Margarito Mission, Jr. said in an interview that the construction of the road from Barangay Aningalan, San Remigio to Leon town began during the time of the late former President Fidel V. Ramos and was never completed since then.
"The San Remigio side is already finished but the problem is with the Iloilo side. It has not yet been finished," Mission said.
Worse, he added some portions of Antique, particularly in barangays La Union to Aningalan, had been damaged because of landslides caused by past calamities.
He said Senator Legarda, Antique Representative Antonio Agapito Legarda, and the Uswag Partylist vowed to help secure the necessary budget to complete the construction of the road as well as the repair.
"I had been assured by the Uswag Partylist, Senator Loren Legarda, and Antique Congressman Antonio Agapito Legarda that they will finish the San Remigio-Leon road project as well as repair the damage portions in the Antique side," he said.
DPWH Regional Office 6, meanwhile, said at least PHP100 million is needed to complete the road, which will reduce the travel time between Antique and Iloilo by 50 percent.
As of now, the approximate travel time of a commuter between this capital town and Iloilo City is two hours. Should the San Remigio-Leon road is completed, the travel time is expected to be reduced to only one hour.
Also, the road will be used as an alternate route when other major roads are rendered impassable during calamities.
"Whenever the current Hamtic, Antique to San Joaquin, Iloilo road will be rendered impassable due to landslide, the commuters will still have another road option to take," he said.
The Hamtic to San Joaquin mountain road is experiencing frequent landslides and becomes impassable to commuters during typhoons or heavy rainfall. (PNA)