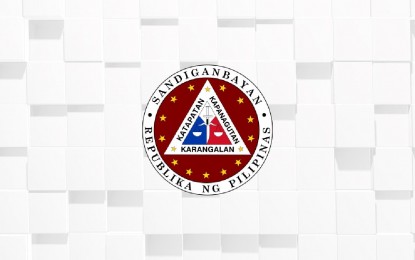 MANILA – The Sandiganbayan dismissed graft and malversation charges against a former official of the Philippine Amusement and Gaming Corporation (PAGCOR) in connection with more than PHP111 million in public funds for a number of projects from 2005 to 2009.
In a decision promulgated November 11, the court dismissed the charges filed against former PAGCOR vice president of treasury and finance Estela Ramos "for failure of the prosecution to prove beyond reasonable doubt the allegations contained in the information of these cases."
Ramos was charged with six counts each of graft and malversation for giving unwarranted benefits, advantage, and preference to a private firm when she signed check vouchers.
The amount involved and the projects include PHP6.5 million, Maligayang Barangay, Maagang Pasko project from October to December 2005; PHP7.6 million, Pinakamaligayang Barangay project from October to December 2006; PHP2.4 million, Bida comics project from March to December 2008; PHP12.2 million for the 2007 Bida caravan from June to August 2008, and; PHP21.2 million, Grand Bida project from February to March 2009.
The court noted that before PAGCOR funds are disbursed, they undergo a prescribed process which involves the participation and /or approval of several other offices.
Officials who testified said the payments can only be made after a necessary authorizing memorandum from the PAGCOR Board, among other offices. (PNA)