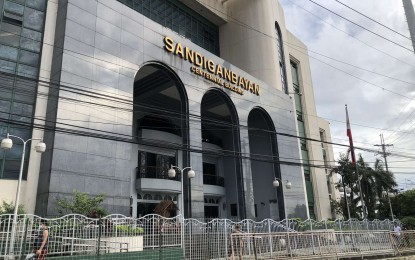 MANILA – The Sandiganbayan denied a motion filed by the heirs of the late former Muntinlupa mayor Maximino Argana in a forfeiture case initiated by the government more than 30 years ago.
The tribunal denied the motion for lack of merit in a resolution promulgated on November 11.
Argana served as mayor in Muntinlupa from 1964 to 1967 and within 1972 up to the time of his death on July 5, 1985 due to heart attack.
The heirs questioned the Sept. 15 order of the anti-graft court removing a portion of an earlier pre-trial order (PTO) dated May 23, which stated that among Argana's sources of income were from his law practice and various businesses that included fish pens, pawnshops, scrap metal business, bowling alleys, and billiard halls.
The PTO is used by courts to abbreviate judicial proceedings by limiting the scope of the trial, by among others things, allowing the opposing parties to agree to or "stipulate" facts.
The court said "there is no indication that the petitioner (government lawyers) agreed to the proposed stipulation made."
Government lawyers, in their pre-trial brief, argued that Argana's approximate aggregate salaries and representation allowance as mayor was PHP412,212 and he "had no other known sources of income which may justify acquisition of assets except for his government salary and representation allowances."
The petition for forfeiture of ill-gotten wealth was filed against Argana in July 1987.
His heirs offered a compromise settlement where the government would get 361.92 hectares or 75 percent of the 481.78-hectare lot in Laguna while the family would retain 119.86 hectares or 25 percent.
The Sandiganbayan approved the compromise in 1988, then approved a move to reverse the agreement in 2000 after the Ombudsman's Field Investigation Office found the value of the properties to be "deliberately omitted". (PNA)