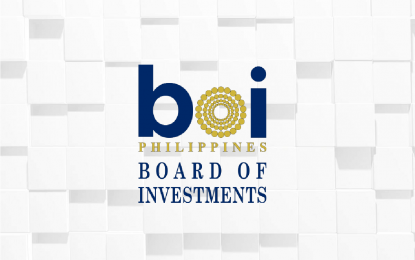 MANILA – As the government now supports work-from-home arrangements for the information technology and business processing management (IT-BPM) sector, the Board of Investments (BOI) has started to approve projects in the industry with 100 percent work-from-home setup.
The BOI reported Wednesday that it approved the PHP35.2-million project of DB Results (Philippines), Inc. in Bonifacio Global City, Taguig City.
The investment is an expansion project of Australia-based firm DB Results Pty. Ltd. which provides high-end digital software solutions to various industries, such as financial services, retail, utilities, telecommunications and pharmaceutical, among others.
"The project will strengthen the country's growing IT-BPM industry even more. Attesting the competitive edge of the Philippines in the industry, this latest addition to the many thriving companies in the sector is a testament that the Philippines remains as a top destination for IT-BPM industry," Trade Undersecretary and BOI Managing Head Ceferino Rodolfo said.
The BOI said DB Results (Philippines) will adopt a 100 percent work-from-home arrangement, generating an additional 198 full-time employees.
The company has also been operating in the Philippines for the past five years.
The IT firm will export its services from the Philippines to Australia, Hong Kong, and Thailand, which will account for 70 percent of its revenues.
The other 30 percent will come from providing digital software solutions to domestic companies.
Under the Strategic Investment Priorities Plan (SIPP) under the Corporate Recovery and Tax Incentives for Enterprises (CREATE) Act, DB Results' project falls under the Tier 1 of the new incentives regime of the government.
Last September, the Fiscal Incentive Review Board (FIRB) clarified its policy on work-from-home arrangement.
The FIRB now allows full work-from-home setup as long as projects are registered with the BOI.
Most of the IT-BPM firms are registered with the Philippine Economic Zone Authority (PEZA) as their activities are export-oriented.
Just last month, the Philippine Economic Zone Authority (PEZA) issued Memorandum Circular 2022-067, which guides PEZA-registered IT-BPM firms in transferring their registration to BOI.
The transferee enterprises were given until Dec. 31, 2022 to process their transfer of registration. (PNA)