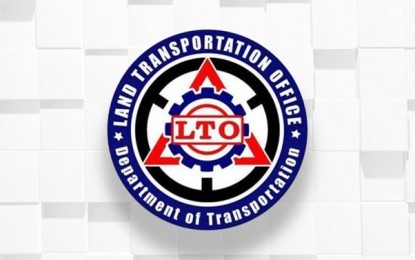 MANILA – Newly-appointed Land Transportation Office (LTO) chief, Assistant Secretary Jose Arturo "Jay Art" Tugade, has vowed to rid the agency of corruption through the "complete digitalization" of its services.
In a statement on Wednesday, Tugade said it is possible to end corruption, particularly in the processing of documents such as vehicle registration and driver's license applications, through the use of modern technology.
"I shall continue to tread the path laid down by [former LTO chief] Assistant Secretary Teofilo Guadiz III for a fully digitalized, transparent, and corrupt-free LTO of the future," he said.
Other priorities of the new LTO chief include intensifying the LTO's campaign on road safety through the 'Philippine Road Safety Plan' set in place by the Department of Transportation (DOTr).
"We need roads that are safe not only for motorists but also for pedestrians and the general public, especially our children," he said.
He also thanked President Ferdinand R. Marcos Jr. for his appointment and called on LTO personnel to "deliver greater customer experience" daily at their central, regional, and district offices nationwide.
On the other hand, Guadiz expressed hope that Tugade will continue his programs, particularly in putting up LTO's own information technology (IT) system run solely by the their information technology (IT) personnel.
"I pass on the dream of an LTO that takes care of its employees, an IT system that is responsive to the needs of the public, and someday, we can say to everyone that I am an LTO employee free from corruption," he said.
On Monday, Tugade was appointed as the new chief of the LTO just weeks after being appointed as the acting general manager of the Manila International Airport Authority (MIAA).
In an interview, DOTr Secretary Jaime Bautista said he and Tugade spoke about how to "better serve" the DOTr right after his previous appointment and concluded he was best suited to the LTO. (PNA)