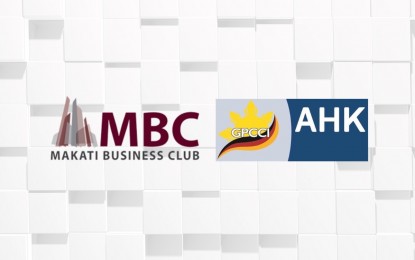 MANILA – Both local and foreign business groups have welcomed the recent amendments to the implementing rules and regulations in the Renewable Energy Act, which allows 100 percent foreign equity in renewable energy projects.
In separate statements, the Makati Business Club (MBC) and the German-Philippine Chamber of Commerce and Industry (GPCCI) said the recent move of the government will attract more foreign investors to pour in their capital in the development of the country's renewable energy resources such as solar, wind, biomass and ocean.
"Because of our limited generation capacity, investments in renewable energy will make us leapfrog to a power mix that is lower-cost, better for the environment, and even win us a slice of the industry," MBC executive director Francisco Alcuaz Jr. said.
The MBC said the changes in the IRR of the Renewable Energy Act is a "timely reform given the global shift towards renewable energy" amid the volatile oil market.
According to the International Energy Agency, the shift to renewable energy will help a country to lessen its dependence to oil and it is also the most effective way to reduce energy costs for consumers.
The local business group said the projected increase in foreign investments in the renewable energy sector will create additional jobs for Filipinos.
It said this will continue to support the Department of Energy's goal to increase the renewable energy share in the country's energy mix to 35 percent by 2030 and 50 percent by 2040.
Meanwhile, the GPCCI said refining the renewable energy policy stimulates the interest of German investors in the country.
"The renewable energy sector has always been an interest for many German investors when they consider doing business in the Philippines," GPCCI executive director Christopher Zimmer said.
Zimmer added that Germany could help in the development of the Philippines' renewable energy sector with its technical know-how and experience. (PNA)