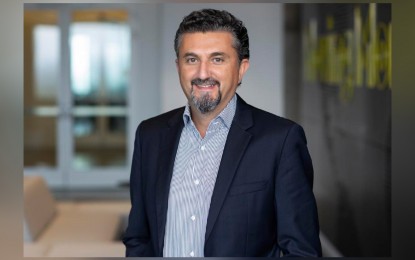 MANILA – The success of payment system digitalization varies but an official of Western Union said the Philippines is among the leaders in this field.
In a briefing on Friday, Western Union President for Middle East and Asia Pacific Jean Claude Farah said governments around the globe bids towards digitization "with more or less success because many have talked about it but few have succeeded doing it."
He, on the other, noted that in the Philippines "this is already taking place, this is no longer a dream, a bargain or objective."
"You guys are digitizing your remittance industry much more than the remittance industry," he said.
For one, the Bangko Sentral ng Pilipinas (BSP) is aiming for a 50 percent share of digital payments to total transactions by 2023.
Farah noted that the government, in general, is also pushing for the digitalization of government processes, thus, "you are way down, down that road.'
"As far as Western Union is concerned, we are always in support of any government effort that goes into making consumers' lives easier," he said.
However, gains towards this goal is not being experienced by everybody, results of the latest survey commissioned by Western Union showed.
Results of the survey showed that around 44 percent of the 2,000 consumers who participated in the survey said they prefer to receive money transfers through digital platforms but around 70 percent want to be able to choose how to collect it -- whether in cash or digitally.
Also, some people are wary of using digital channels to transfer funds due to lack of connectivity, limited knowledge of digital services, lack of online banking history and are unbanked.
"This amplifies the need for larger ecosystems, where retail and digital platforms grow and evolve symbiotically," Farah said.
Citing World Bank (WB) data, Western Union officials said the Philippines is among the biggest recipient of remittances around the world, next to India, China and Mexico.
This, Farah said, is the reason why the company, a listed firm in the New York Stock Exchange, aims to accelerate its operations "to build on our core capabilities so that we can hep growth, strengthen and evolve a financial ecosystem that surrounds our customers."
"Through our omnichannel approach, we belief that we can harness the power of both the physical and digital touchpoints to serve all our customers' money movement needs," he added. (PNA)