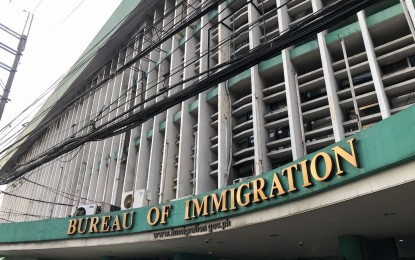 MANILA – The Bureau of Immigration (BI) is coordinating with the embassies of the remaining Philippine Offshore Gaming Operator (POGO) workers who are set to be deported to their homelands.
According to BI Deputy Spokesperson Melvin Mabulac, the Bureau is cooperating with the embassies of these workers for their documents and plane tickets.
"We are targeting to deport most of them as soon as possible. So we are in close coordination with their embassies for their travel documents they will provide and their ticket to fly out of the country," he said at the Laging Handa briefing on Friday.
As of Nov. 17, the BI has deported 44 foreign nationals most of them Chinese, out of the 372 that were arrested in September.
The first batch of 6 was sent home last Oct. 19, while the second batch totaling 21 was deported on Nov. 2.
The third batch was deported last Thursday.
The National Bureau of Investigation (NBI) and the Philippine National Police (PNP) arrested them in separate operations in Pasig City and Pampanga province two months ago. (PNA)