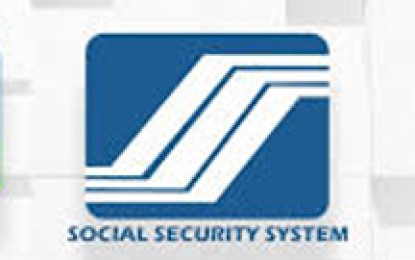 LEGAZPI CITY – Social Security System (SSS) members and pensioners in Bicol can now avail of the Calamity Assistance Package (CAP) for the victims of Typhoon Paeng which ravaged vast areas of the region last month.
In an interview on Tuesday, Jeanette Mapa, SSS-Legazpi communication officer, said beneficiaries of the CAP are those from Naga City, Albay, Camarines Sur, Catanduanes, Masbate, Camarines Norte and Sorsogon.
She said the CAP includes calamity loan and three-month advanced pension for qualified pensioners.
"For Bicol Region, we have 274,203 active paying members that can avail the Calamity Loan Assistance Program (CLAP) and 114,217 social security and employees compensation pensioners who can have a three-month advance pension," Mapa said.
The calamity loan and three-month pension may be availed from Nov. 17, 2022 to Feb. 16, 2023.
The CAP is a loan assistance program that is separate from the regular salary loan.
Mapa said members can borrow up to PHP20,000 in calamity loans depending on the average of their monthly salary credit in the last 12 months. It is payable in two years in equal monthly installments with an annual interest rate of 10 percent and a 1-percent penalty for late payments.
To eliminate additional expenses on the part of member-borrowers, SSS waived the 1-percent service fee.
"Members who would like to avail of the Calamity Assistance Package are required to be registered in the My.SSS application to facilitate their billing requirements in the future," she added.
They must also have at least 36 monthly contributions, six of which must be posted within the last 12 months before the month of applying.
Mapa said the release of the approved loan amount will be deposited to the member borrower's account submitted in My.SSS account.
For the retiree, disability and survivor pensioners and EC (Employees' Compensation) disability and survivor pensioners may apply the advance pension not exceeding three months.
"For documentary requirements, the pensioner shall submit a properly accomplished application for assistance due to calamity duly certified by the Barangay Chairman. 'File anywhere' policy shall also be implemented which means all branches shall receive applications for the three-month advance pension," she said.
Mapa added that the generated benefit checks shall be sent to the SSS branch where the pensioner applied.
"The resumption of the monthly pension shall be automatically done by our system after the three months," she said. (PNA)