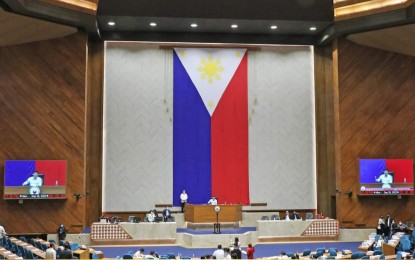 MANILA – The House of Representatives on Wednesday approved on second reading a measure that seeks to impose harsher penalties against game-fixers in professional or amateur sports.
During the plenary session, the chamber passed through voice voting House Bill 4513, or the proposed Anti Game-Fixing Act.
Game-fixing, as defined under the bill, refers to any arrangement, agreement, scheme or act wherein enterprising individuals would influence the process or produce a pre-determined result for purposes of gambling, betting or as part of a scheme to defraud the public on the conduct and outcome of a game.
It considers the elements of "monetary gain" and "valuable consideration" as prima facie evidence of game-fixing.
Isabela Rep. Faustino Michael Dy III, author of the measure, said game-fixing turned competitive sports into dirty business and honest competitions were treated like "largesse by the unscrupulous".
"It is lamentable that some can treat even sports like their veritable little kingdoms, to the detriment of individuals, the nation, and sports in general. This proposed measure seeks to expand the elements constituting the crime of game-fixing, and prescribe stiffer penalties to arrest the widespread illicit practice, and by so doing to promote the true spirit of sportsmanship," Dy said.
The bill expands the definition of game-fixing by including the acts of point-shaving and game-machinations.
Other forms of game-fixing, as proposed under the bill, include abetting, aiding, inducing any person to commit game-fixing and profiting from that.
Meanwhile, game-fixing is deemed committed by a syndicate if carried out by a group of three or more people conspiring or confederating with one another to perform the illicit schemes.
It prescribes the penalty of imprisonment from 3 years to 5 years or a fine of not less than PHP1 million to PHP5 million for any person found guilty of any offense defined in the proposed law.
When the offender is an athlete, promoter, referee, umpire, judge, coach in the game, race or sports competition, the bill proposes stiffer penalties of imprisonment from 6 years to 12 years or a fine of PHP1 million to PHP5 million.
For game-fixing committed by a syndicate, the proposed penalty is life imprisonment or a fine of PHP10 million to PHP50 million.
It only imposes administrative liability upon student violators who are minors. (PNA)