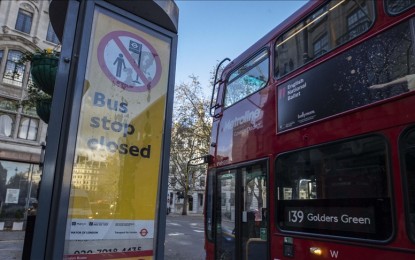 ANKARA – Bus drivers serving south and west London went on a 10-day strike Tuesday due to a disagreement over pay.
Nearly 1,000 bus drivers who are members of the Unite union decided to walk off the job after a salary increase could not be agreed on with bus operator Abellio Transport Group Ltd.
The union said the decision by the bus drivers to go on strike came after Abellio failed to negotiate a reasonable salary, accusing it of being "the lowest paid transport company in the capital."
In response, the company reported this month that they were offering to negotiate a new salary.
Around 60 bus routes across London are underserved or not serviced at all due to the strikes.
Strikes will also be staged on Nov. 25-26 as well as Dec. 1-3, Dec. 9-10 and Dec. 16-17. (Anadolu)