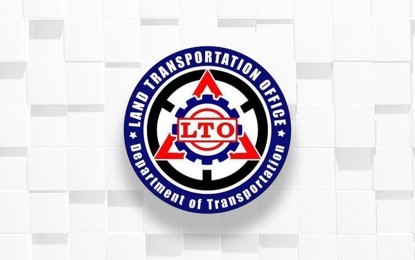 MANILA – The Land Transportation Office (LTO) has intensified its anti-truck overloading operations all over the country under the direction of its newly appointed chief Assistant Secretary Jose Arturo "Jay Art" Tugade.
In a statement on Thursday, the LTO said its National Capital Region (NCR)-West and the Department of Public Works and Highways (DPWH) conducted anti-truck overloading mobile enforcement (ATOME) activities and flagged 54 out of 142 trucks for overloading.
"Republic Act 8794 or the Motor Vehicle User's Charge Law, particularly on anti-truck overloading, is strictly implemented to maintain the roadworthiness of the country's national and provincial roads," it said.
In Central Luzon, more than 120 out of 180 trucks were overloaded while 11 out of 37 trucks were also flagged in similar operations conducted by LTO Region 5 (Bicol) in Polangui, Albay.
For LTO Region 8 (Eastern Visayas), three shifts of joint LTO-DPWH personnel conducted ATOME operations at the DPWH Weighbridge Station in Santa Rita, Samar.
In LTO Region 10 (Northern Mindanao), 23 trucks were inspected at the Amoros Weighbridge station in El Salvador City, Misamis Oriental, and found three trucks to be overloaded.
"All violators were issued a Temporary Operator's Permit and the driver's license of these trucks were confiscated," it said.
Tugade emphasized that overloaded trucks are also dangerous to motorists, aside from damage to infrastructure.
"Overloading of trucks for the sake of being able to transport more goods to more areas is no excuse. It's time to put a stop to this long-time practice. I will see that the LTO's anti-overloading operations will continue without letup," he said. (PNA)