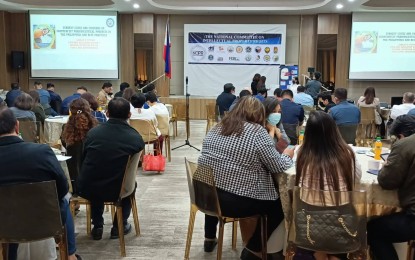 ILOILO CITY – Local government units and educational institutions are encouraged to establish their own anti-counterfeit and anti-piracy (ACAP) policies in support of intellectual property (IP) protection.
Lawyer Christine Pangilinan-Canlapan, IP Rights Enforcement Office IEO of the Intellectual Property Office of the Philippines (IPOPHL), said while the campaign started with the member-agencies of the National Committee on IP Rights (NCIPR), LGUs and educational institutions also need to take part in the drive.
"We see that from the national level it should trickle down to our local government units and our educational institutions. We will help them draft their own ACAP policy," she said in a press conference on Monday.
IPOPHL Deputy Director General, lawyer Teodoro Pascual, said by bringing the campaign to schools, learners will become aware of the law, understand its impact and have more respect for IP.
Instead of patronizing counterfeit and pirated products, the public is encouraged to buy the products of micro, small and medium entrepreneurs, which are of good quality compared with foreign brands.
To date, the province of Iloilo is one of the five LGUs in the country that are in the process of establishing its ACAP policy which will be incorporated in a proposed ordinance.
Others are the cities of Baguio, Tacloban, Muntinlupa and Makati.
"We are also proposing that in the Cities and Municipalities Competitive Index to include the ACAP policy and ordinance to be given rating or points. The IP is part of the matrix in the innovation pillar. That is how we will encourage other LGUs. We also would want to connect with the league of municipalities because it's really the LGUs that can address the situation in terms of counterfeiting and piracy at the local areas," said lawyer Marlita Dagsa, chief of IP Enforcement.
She said with the opening of the economy after the height of the pandemic, the occurrence of counterfeiting and piracy is also back.
She noted that the volume of confiscated goods nationwide was higher in 2021 than before the pandemic.
In 2021, the total confiscation amount reached PHP24.9 billion, higher than the PHP23.5 billion in 2018, PHP22.5 billion in 2019 and PHP9 billion in 2020. (PNA)