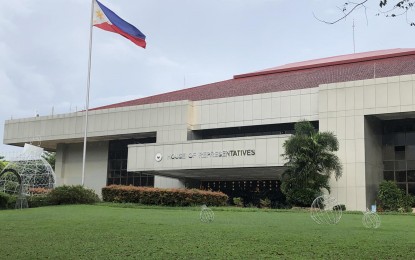 MANILA – With 246 votes, the House of Representatives on Monday approved on third and final reading the measure seeking to impose greater responsibility and accountability on private employment agencies (PEAs) that hire and deploy domestic workers.
House Bill HB No. 4477 amends Section 36 of Republic Act (RA) No. 10361, otherwise known as the "Batas Kasambahay," mandating the Department of Labor and Employment (DOLE) to ensure the protection of both the domestic workers hired through PEAs, and their employers through a system of licensing and regulation.
Aside from the existing protection for domestic helpers under Section 36 of RA 10361, HB 4477 introduced subsection 36-A making PEAs "subsidiarily liable in any criminal act committed by a domestic helper against their employer in the course of their employment." Such accountability shall cease after one year from the first day of such employment.
The measure requires PEAs to "conduct a diligent background check and actual verification of the identity, personal circumstances and family background of the domestic helper."
For verification, the PEAS should use, to the extent possible, relevant documents such as clearances from the Bureau of National Investigation (NBI), police and barangay, as well as the birth certificate of the domestic helper.
"The bill aims to safeguard the employers and their family in their abode against those who might use PEAs as vehicles in executing their criminal intention by imposing greater responsibility and accountability on PEAs," the authors of the bill said in filing the measure.
Apart from their new obligations under HB 4477, PEAs shall also comply with their existing responsibilities as originally mandated under RA 10361, such as: ensure that the domestic worker is not charged or levied any recruitment or placement fees; ensure that the employment agreement between the domestic worker and the employer stipulates the terms and conditions of employment and all the benefits prescribed by the law; provide a pre-employment orientation briefing to the domestic worker and the employer about their rights and responsibilities in accordance with this Act.
Keep copies of employment contracts and agreements pertaining to the recruited domestic worker which shall be made available during inspections or whenever required by the DOLE or local government officials; assist the domestic worker with respect to complaints or grievances against their employers; and cooperate with government agencies in rescue operations involving an abused or exploited domestic worker. (PNA)