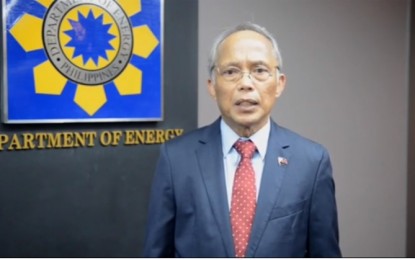 MANILA – Alfonso Cusi, former head of the Department of Energy (DOE), has been indicted for cyber libel filed by Senator Sherwin Gatchalian over comments posted on the agency's Facebook account, which the court said caused "dishonor, discredit, and damage" to the lawmaker's name and reputation.
A news release from Gatchalian's office on Tuesday said the Office of the City Prosecutor of Valenzuela issued a resolution on November 14 that found Cusi in violation of Republic Act 10175, otherwise known as the Cybercrime Prevention Act of 2012, and filed an information for cyber libel before the city's Regional Trial Court (RTC) Branch 75 on Nov. 18, 2022.
The RTC issued an e-warrant of arrest against Cusi on November 21 while the former Cabinet official personally posted a PHP10,000 bail four days later.
On February 2, Gatchalian filed a Senate resolution to recommend to the Office of the Ombudsman and the Civil Service Commission the filing of cases against Cusi and the others involved in the transfer of the 45-percent participating interest of Chevron Philippines in the Malampaya gas project in Palawan to Davao-based businessman Dennis Uy's Malampaya Philippines.
Gatchalian said then that Uy's company did not pass the evaluation and was financially unqualified for the project.
"It is unfortunate that, in the course of the Committee hearings, Senator Gatchalian had chosen to lend his ear to those adversarial business interests. It was obvious in these hearings that Senator Gatchalian sought to undermine the DOE's ability to comprehensively evaluate the proposal covering the said sale of shares," read part of Cusi's statement posted on the DOE Facebook account on February 4.
"It is evident that the hearings were merely intended to force me out of the office to frustrate and invalidate what are legally binding transactions involving ownership of shares of Malampaya contractors," he said.
Gatchalian said Cusi should have sued him before the Senate Ethics Committee or the Ombudsman if he had the evidence to prove that he had lent a hand to certain business interests.
Cusi argued that his post was neither defamatory nor malicious as he merely criticized the Senate probe.
However, the prosecutor's office ruled otherwise, saying Cusi "acted maliciously" and his "defamatory statements were anchored on false allegations."
"The post no longer talks about the legality or illegality of the transfer of share but it already talks about Gatchalian and his tendency to corrupt, commit fraud, being dishonest, and abusive," read part of the resolution signed by Senior Assistant City Prosecutor Rudy Ricamora Jr. "A comment that is totally alien to the subject matter or to the inquiry or to the recommendation of the Senate to file cases against Cusi and other government officials."
In suing Cusi for cyber libel in July, Gatchalian said he casts malice on his reputation and integrity, including the Senate Committee on Energy, which the latter chaired in the 18th Congress.
Cusi sued several journalists in December 2021 for libel over the same Malampaya issue but later withdrew the charges. (Leonel Abasola/PNA)