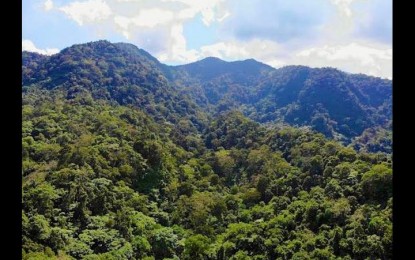 MANILA – In its continued support to contain the ill effects of global warming and climate change, the Million Trees Foundation, Inc. (MTFI) has renewed its call for all stakeholders in the country to plant more trees in support of the government's ongoing reforestation program.
"Our goal is to plant more trees and grow them. MTFI's objective is really to grow trees in critical watersheds and continue the gains of the Annual Million Tree Challenge," MTFI president and executive director Melandrew Velasco said in a statement sent to the Philippine News Agency on Wednesday.
This is after the country observed Global Warming and Climate Change Consciousness Week from Nov. 18-25.
MTFI, a non-profit organization, has urged all stakeholders to support the priority programs of the Department of Environment and Natural Resources (DENR) to ensure an integrated approach to climate change and ensure water security, especially in high water-stressed areas.
"We make sure the tree species we plant are compatible with the type of soil," Velasco said, adding that this contributes to the success of reforestation.
MTFI targets to plant 10 million more trees by 2030. It has succeeded in planting 5.2 million trees -- in seven critical watersheds in Angat, Ipo, La Mesa, Umiray, Laguna Lake, Kaliwa and Upper Marikina that supply potable water to Metro Manila and its environs -- from 2017 to 2021 through the Annual Million Trees Challenge (AMTC) of the Metropolitan Waterworks and Sewerage System (MWSS).
Velasco said reforesting the watersheds contributes to water security.
On the other hand, MTFI chairman emeritus, retired Gen. Reynaldo V. Velasco, said it is "our obligation to care for our environment."
"Trees capture carbon dioxide and intensifying tree-planting means more trees to absorb carbon emissions," he added.
MTFI has partnered with various organizations and the business sector to pursue its reforestation program.
One of its partners is San Miguel Corporation, one of the country's leading conglomerates.
Bolstering its climate action initiatives, SMC power subsidiary SMC Global Power Holdings Corp. (SMCGP) reported the successful planting and growing of over five million new trees and mangroves from 2019 to date, under its multi-year, nationwide forestation and carbon capture program.
The company said it is also expanding the scope of the project to reforest areas around its new Battery Energy Storage System (BESS) facilities—the first and largest such network in the Philippines and Southeast Asia.
SMC president and chief executive officer Ramon S. Ang said that as of Oct. 2022, SMCGP's "Project 747" initiative has yielded a total of 5,010,116 upland and mangrove trees, across some 1,500 hectares of land.
The project's goal is to plant seven million trees on some 4,000 hectares of land, in at least seven provinces. Thus far, SMCGP has planted in eight provinces -- Albay, Bataan, Bulacan, Davao Occidental, Negros Occidental, Pangasinan, Quezon province, and Zambales.
The observance of Global Warming and Climate Change Consciousness Week every Nov. 19-25 is pursuant to Presidential Proclamation No. 1667 issued by President Gloria Macapagal Arroyo on Nov. 18, 2008. (PNA)