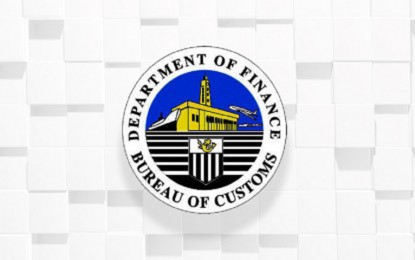 MANILA – The Bureau of Customs (BOC) on Monday reported that it has already surpassed its total revenue target for 2022 in November.
Citing its preliminary report, the bureau logged a total revenue collection of PHP790.301 billion in the first 11 months of this year.
This translated to a PHP68.781 billion surplus as against the PHP721.52 billion revenue collection target for this year.
This also marks the bureau's highest collection performance in history.
The BOC also surpassed anew its monthly revenue collection target by generating PHP76.770 billion in November, an increase of PHP16.176 billion or 26.7 percent from the PHP60.603 billion collection target.
All 17 collection districts of the agency also achieved their cumulative revenue targets for 11 months.
In a statement, Commissioner Yogi Filemon Ruiz acknowledged the collective efforts and dedication of the Bureau's employees who continued to provide frontline services for the country.
Several reforms were expedited and implemented under his leadership that paved the way for plugging revenue leakages and sustaining a positive collection performance.
Earlier, Finance Secretary Benjamin Diokno expressed confidence that the BOC's revenue surplus may cover the shortfall of other national revenue-generating agencies.
He was also optimistic that the government would reach its collection goal with the bureau's substantial contribution.
President Ferdinand R. Marcos Jr. ordered Ruiz to prioritize boosting revenue collection, curbing smuggling, and streamlining Customs processes to meet the needs of a digital economy. (PNA)