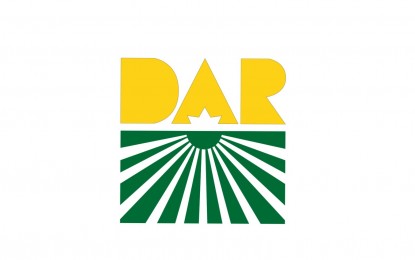 MANILA – Marinduque farmers are expected to save and yet become more productive, through the help of the solar-powered irrigation system (SPIS) project provided by the Department of Agrarian Reform (DAR).
In a press release issued on Tuesday, the DAR said the Baliis Farmers Association composed of 106 agrarian reform beneficiaries (ARBs) and non-ARBs received two SPIS worth PHP1.5 million from DAR.
The project aims to address the water problem of the farmers in the area.
DAR Assistant Secretary for support services Ubaldo Sadiarin Jr. said that through the SPIS, farmers will no longer need to rely on rain alone to irrigate their farms.
"The newly constructed SPIS will increase the rice and vegetable production in the area since it is now possible for farmers to plant two to three times in a year, unlike before when farmers can only have two harvests without the SPIS," Sadiarin said.
Moreover, he said farmer-beneficiaries would be able to save on the production cost because they will no longer buy gasoline for their generator sets.
"Dati ang aming mga pananim ay kulang sa suplay ng tubig. Dahil mayroon na kaming SPIS, nabawasan ang gastos namin sa pagbili ng gasolina para sa (Before, our crops lacked water supply. Since we now have SPIS, we have reduced the cost of buying fuel for the) water pump," Ramil Rolluque, one of the farmer-beneficiaries said.
Rolloque explained that normally, they would spend about PHP20,000 for the rental of a water pump, manpower, and gasoline for their water irrigation requirements.
Meanwhile, DAR Mimaropa Regional Director Marvin Bernal said the two irrigation systems have solar panels and solar pumps with the capacity to irrigate at least 10 hectares of land.
He said the stored water will flow through canals, and with the use of renewable energy, the SPIS can deliver a year-round water supply for paddy fields during the dry and wet seasons.
The project was implemented under the Client Resilient Farm Productivity Support Project (CRFPS) of DAR, which focuses on the development of agricultural productivity and the betterment of the lives of farmers.
It is also in consonance with the directive of President Ferdinand R. Marcos Jr. to improve the agricultural sector in the countryside and boost the lives of the farmers. (PNA)