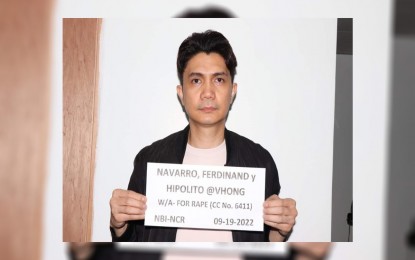 MANILA – The Taguig court trying beleaguered actor Ferdinand "Vhong" H. Navarro on rape charges has granted a PHP1 million bail for his provisional liberty.
In its 21-page order dated December 5, Taguig Regional Trial Court (RTC) Branch 69 Judge Loralie Cruz Datahan granted Navarro's petition for bail.
"The bail of the accused for his provisional liberty is hereby fixed at PHP1 million," the court said.
"It must be emphasized, however, that a grant of bail does not prevent the court, as trier of facts, from making a final assessment of the evidence after full trial on the merits," it added.
Last November, the Taguig court ordered the transfer of the actor/television host to the Taguig City Jail from the National Bureau of Investigation (NBI).
In September, an arrest warrant against the actor was issued on non-bailable rape charges filed by model Deniece Cornejo.
Cornejo sued Navarro for acts of lasciviousness and rape, which allegedly happened separately in January 2014.
Earlier, Taguig Metropolitan Trial Court Branch 116 Judge Angela Francesca Din found probable cause that led to the indictment of Navarro for acts of lasciviousness case and set a bail of PHP36,000.
Navarro surrendered to the NBI for the bailable case but was surprised when another arrest warrant was issued against him for rape.
The Court of Appeals ordered the filing of rape and acts of lasciviousness cases after Cornejo's complaints were dismissed by the Taguig City prosecutor's office and the Department of Justice. (PNA)