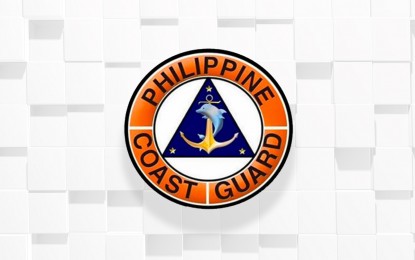 MALASIQUI, Pangasinan – The Philippine Coast Guard (PCG) is set to deploy more teams in the four provinces of the Ilocos Region to ensure the safety of tourists and residents as it prepares to go on full alert starting Dec. 16 until the New Year revelry.
"We are still waiting for the letter of instruction for the full alert status but we are ready," PCG Northern Luzon district operations officer Lt. Junior Grade John Louis Sibayan said in an interview on Tuesday.
Sibayan said the district office has seven quick response teams which are ready to augment stations if needed.
He said there are new graduates from PCG training who are also ready for deployment in the region as additional workforce or personnel.
Sibayan said each of the teams will be composed of coast guard personnel, including medical and special operations groups.
"The region has four stations in the four provinces. During the festivities, the district focuses on tourist spots. The stations usually deploy one team composed of nine personnel while the support troops from the district are composed of the medical team and special operation groups," he said.
Sibayan said most of the incidents being monitored are possible drowning and missing fishermen in case of bad weather during the holidays.
"We also look after the fishermen, not just the tourists. The personnel go through coastal areas reminding the tourists and fishermen of the guidelines," he added.
In a separate interview, PCG Pangasinan station chief Commander Mark Theodore Valencia said there are six substations in the province that will monitor the shoreline and the beachgoers during the holidays.
"More on beach patrol, foot patrol and seaboard patrol," he said, adding they are in close coordination with the local government unit.
Valencia said most of the incidents they encountered in the past were drowning or near-drowning incidents involving drunk individuals.
"The Disaster Risk Reduction and Management Office of the localities are with us in ensuring the safety of the tourists and residents," he said. (PNA)