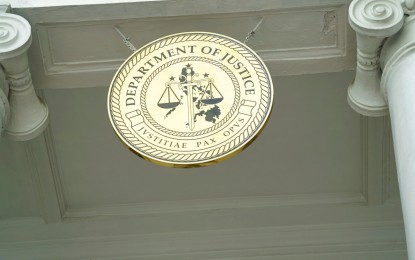 MANILA– A senior official of the Department of Justice on Wednesday maintained that state prosecutors are competent to handle murder cases involving high-ranking government officials.
DOJ Assistant Secretary and spokesperson Mico Clavano issued the statement during an interview with CNN Philippines following the request of suspended Bureau of Corrections (BuCor) chief Gerald Bantag that DOJ prosecutors should inhibit themselves and let the Office of the Ombudsman handle the murder case filed against him.
"In cases where the crime or the violation is in relation to his office that is when we can say it is purely or it will fall under the primary jurisdiction of the Ombudsman," Clavano said.
"However, when it comes to crimes or violations that are not related to the office...it does not mean that the Ombudsman will be completely out of the picture."
He said concurrent jurisdiction may be applied.
"It means they have concurrent jurisdiction. The NPS, as well as the Ombudsman, in crimes that fall within the jurisdiction of regular courts, hindi siya related sa office niya (not related to the Ombudsman), they both have concurrent jurisdiction," he explained.
Bantag is facing murder complaints in relation to the assassination of broadcast journalist Percival "Ka Percy Lapid" Mabasa and National Bilibid Prisons (NBP) inmate Jun Villamor.
Clavano said it is up to the prosecutors assigned to handle the case whether they want to be recused.
"At the end of the day it is really up to the panel of prosecutors to decide on the matter," he said. (PNA)