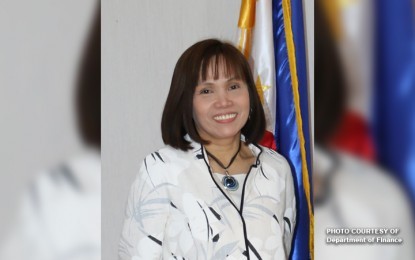 MANILA — National Treasurer Rosalia de Leon backs measures to study the proposed Maharlika Wealth Fund (MWF), citing the eight safety measures included in the bill that are expected to protect public funds.
"We support the calls to study the bill to ensure that risks management is in place," she said in a statement on Wednesday.
This, as questions have been raised regarding the proposed sovereign wealth fund, authored by House Speaker Ferdinand Martin Romualdez, due to issues on fiscal leeway, independence of the Bangko Sentral ng Pilipinas and transparency, among others.
Citing the proposed bill, de Leon said among the safeguards of the MWF include the strict adherence to the Santiago Principles, which promotes transparency, good governance, accountability and prudent investment practices.
She said the proposal also cited the use of applicable government laws, rules and regulations on all financial transactions, as well as internal audit, with the latter targeted to tap the services of internationally recognized auditing firms, among others, as well as the Commission on Audit (COA).
"The books and accounts of the MWF shall be subject to the examination and audit of the Commission on Audit pursuant to Article IX of the 1987 Philippine Constitution," she added.
De Leon underscored the formation of an Advisory Body, which will be represented by the Secretaries of the Department of Finance (DOF) and Department of Budget and Management (DBM), the National Treasurer, and the Director General of the National Economic and Development Authority (NEDA).
She said the proposed measure also cited the need for a Joint Congressional Oversight Committee (JCOC), to be composed of five members each of the House of Representative and the Senate, to monitor and evaluate the wealth fund's implementation.
De Leon said the specific provision that prohibits the unnecessary withdrawals from the Fund before 2028 and withdrawals beyond that period should be in line with the guidelines prescribed by the Board or the proposed measure's implementing rules and regulations (IRR).
"We agree that we need to ensure that all these safeguards are in place for the protection of the funds of the people. However, with the proper safety measures, I believe we should be able to proceed with the Maharlika Wealth Fund as this will ultimately benefit our people," she added. (PNA)