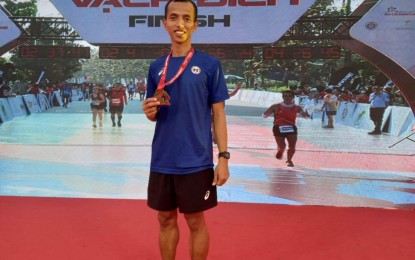 MANILA – Philippine Army (PA) runner Cpl. Richard Salaño emerged victorious with a gold medal in the 5th Techcombank Ho Chi Minh City International Marathon in Vietnam where nearly 12,000 people participated last Dec. 11.
"Cpl. Salaño bested other competitors in the men's 21-kilometer category after he clocked in 1 hour, 10 minutes, and 33 seconds. The race attracted some 9,000 runners from across Vietnam and around 3,000 runners from 64 countries," Army spokesperson Col. Xerxes Trinidad said in a statement Monday night.
Meanwhile, PA Special Service Center (SSC) director Col. John Oliver Gabun lauded Salaño for his grit and determination which enabled him to clinch the gold medal in his category.
"Continue to train hard and bring glory not just for the Army but more importantly for our country," he added.
PH Army sergeant, partner dominate Subic volley contest
Meanwhile, PA volleyball athlete Sgt. Jovelyn Gonzaga and her teammate, Sisi Rondina, ruled the 2022 edition of the Volleyball World Beach Pro Tour Futures at the Subic Bay Sand Court in Zambales last Dec. 11.
The duo clinched the championship after edging fellow Filipina duo Jen Eslapor and Floremel Rodriguez in three consecutive sets.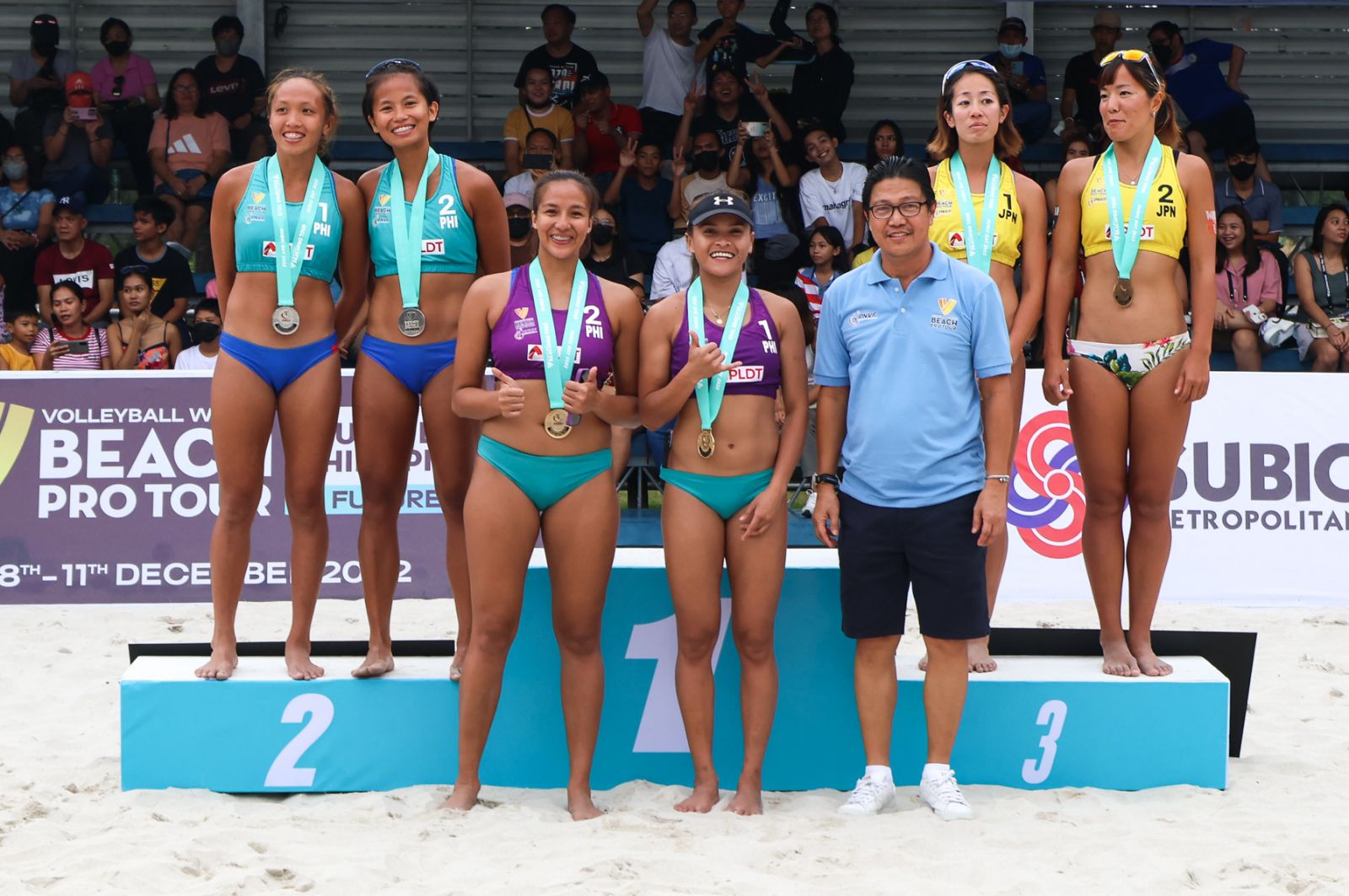 The competition, organized by the Philippine National Volleyball Federation, saw the action of elite teams from Thailand, Israel, Czech Republic and Lithuania.
Gabun lauded the dynamic duo of Gonzaga and Rondina for doing key plays that catapulted them to the top of the international beach volleyball tourney.
The victory of the Gonzaga-Rondina duo was a historic one as they became the first Filipino tandem to rule the tournament. (PNA)