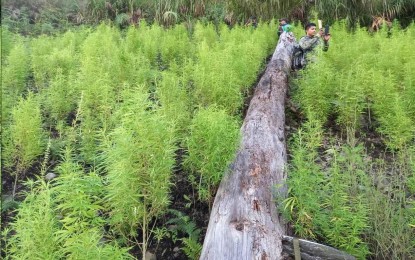 MANILA – Senator Sherwin Gatchalian has reservations about Senate Bill No. 230 or the Medical Cannabis Compassionate Act, fearing it might lead to abuses and rampant proliferation of the illegal weed even if the proposal aims to cure certain illnesses.
The Health and Demography subcommittee conducted another hearing Tuesday on the measure authored by Senator Robinhood Padilla.
Gatchalian warned of drug abuses if a nationwide cultivation is implemented, adding there are not enough safeguards.
"There is a possibility of drug proliferation because unlike in other countries which use greenhouse cultivation, in the Philippines, anybody can plant it," he said.
Internal medicine expert Dr. Tony Leachon, one of the resource persons, agreed with Gatchalian, saying there is no guarantee that medical marijuana cannot be abused.
He suggested that more research be made as cannabis use also has negative effects.
He added there is no need to introduce a new law "since we have an existing one, which grants pharmaceutical firms rights to import it for medical purposes."
Senator Nancy Binay said the Dangerous Drugs Board (DDB) should draft a processing system while waiting for Congress to approve an implementing law on the legalization of marijuana.
"Now that you are recognizing the therapeutic use of cannabis, does it mean that the public will now have easier access to cannabis for medical purposes? While waiting for this bill to pass, maybe, on the part of the DDB, you can fix the system to make it more convenient and easier for patients that really need cannabis," Binay said.
Senator Pia Cayetano said the bill should make it clear if only those who have diagnosed or suspected rare diseases are entitled to compassionate use.
Medical experts said the bill will benefit some 30,000 patients nationwide, most of them suffering from epilepsy and multiple sclerosis, nausea and vomiting, as well as chronic pains.
Senator Ronald Dela Rosa understood why some are against the bill but urged more studies on the possible benefits the law could provide the sick.
"I believe that those who are in favor and those who are against the proposal have their own good reasons but let us try to keep our hearts and minds open to any possibility," he said in mixed English and Filipino.
Padilla said he filed the bill after hearing the stories of patients and their loved ones who were deprived of access to the drug. (With a report from Leonel Abasola/PNA)