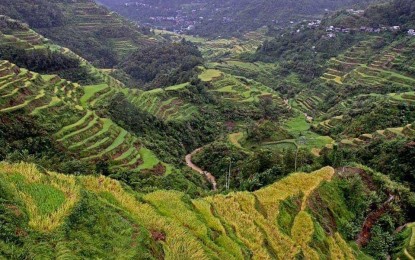 BAGUIO CITY – Ifugao governor Jerry Dalipog said abandoned rice terraces can be utilized for marijuana cultivation once a bill to legalize medical marijuana becomes a law.
"Okay ako dyan (I am okay with that) in some areas of the rice terraces, especially at the highly elevated areas, if there is a law passed legalizing (medical marijuana). But not all (areas)," he said in a phone interview on Wednesday
His statement was a reaction to the proposal of Senator Robinhood Padilla to use the terraces for the cultivation of marijuana.
Dalipog said there are areas of the terraces which have been abandoned, especially at the higher parts of the terraces, which have not been restored yet as their restoration requires huge amounts.
He said once medical marijuana is legalized, the income from its cultivation is "feasible and good for the people".
"Basta feasible yan sa livelihood ng mga tao, okay yun (if it is a feasible source of income, we support it)," he added.
But Dalipog said the people in Ifugao will surely object to the use of areas being actively planted with indigenous organic rice, the commodity being eaten by the locals, for marijuana cultivation.
Dalipog said initiatives that will improve the people's lives and will not further reduce the production of indigenous rice in the province will be supported.
He assured that there are currently no marijuana plants on the terraces. (PNA)