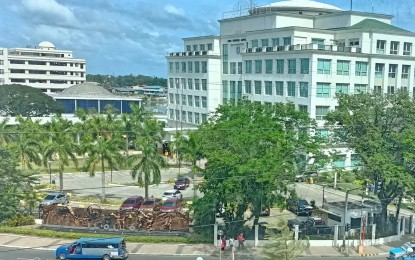 ILOILO CITY – Iloilo Governor Arthur Defensor Jr. has signed Executive Order Number 605 that establishes minimum biosecurity standards to fight the African swine fever (ASF) that affects many parts of the province.
The measure will implement Tapak (Step), Hugas (Wash), and kag Malimpyo nga Pagpakaon (clean feeding) or "TAHUM" as the provincial government's response to address the ASF problem.
"The execution of biosecurity measures is really at the level of the farm and the facilities and nowhere else. Tahum Campaign is what we will do to move forward," he said.

Currently, eight municipalities in the province have recorded cases of the ASF.
At least three towns – Oton, San Miguel, and Leganes – have been tagged as red zones. Other municipalities have also reported ASF cases but have prevented the infection from affecting other barangays.
Also, Defensor signed Executive Order Number 606 which institutionalizes the Renewable Energy (Iloilo ProGReEn) program that promotes the development, utilization and commercialization of renewable energy.
"This is really our energy drive. We are now celebrating Energy Consciousness Month and for the province, we have a green Christmas lane here at the capitol to launch our renewable energy drive," Defensor said.
He added that for the first time the province has allocated PHP30 million for renewable energy projects in its 2023 budget.
Both executive orders were signed and released by the governor on Dec. 16. (PNA)