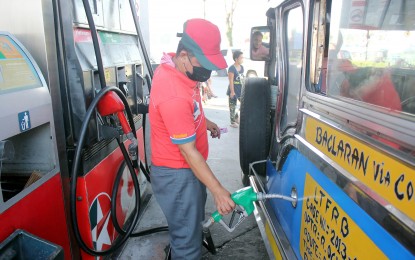 MANILA – Less than a week before Christmas Day, oil companies will implement big-time price hikes on diesel and kerosene products and will also increase gasoline prices starting 12:01 a.m. Tuesday.
In separate advisories, Caltex, Cleanfuel, Jetti, Petro Gazz, Phoenix Petroleum, PTT Philippines, Seaoil, and Shell said they will increase gasoline prices by PHP0.70 per liter and diesel prices by PHP2.90 per liter.
Caltex, Seaoil, and Shell will likewise hike kerosene prices by PHP1.65 per liter.
Other oil firms are expected to follow suit.
The price increments Tuesday will break the price rollbacks implemented by oil companies for the past four weeks.
In four consecutive weeks of rollbacks, firms have slashed gasoline prices by PHP4.90 per liter, diesel by PHP11.40 per liter, and kerosene by PHP10.80 per liter.
Shell said the price hikes this week were due to high freight rates. Crude oil prices in the global market also improved after the International Energy Agency forecast that demand from China will recover next year, she added.
As of posting, West Texas Intermediate was trading at USD73.95 per barrel and Brent crude at USD78.82 per barrel.
Dubai crude closed trading last week at USD75.89 per barrel. (PNA)