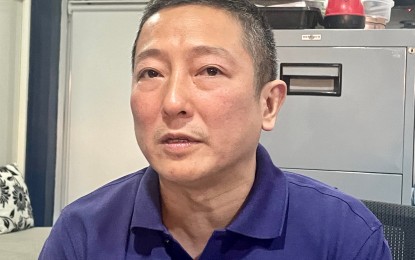 LAOAG CITY – Former drug dependents in this city will soon have their own reform center, following the city council's approval of an ordinance establishing the Bahay Silangan reformation facility on Tuesday.
To save on government funding, the city government has identified the former city library located near the School's Division of Laoag as a temporary shelter for drug surrenderers and plea bargainers.
As the main proponent of the measure, Councilor Enrico "Kiko" Ang, as chair of the committee on dangerous drugs, on Tuesday expressed gratitude that a functional Bahay Silangan will soon be established in the city.
"The center will provide a temporary shelter to our eligible drug surrenderees, enabling them to become self-sufficient and law-abiding citizens," he said.
Through the facility, former drug personalities will be provided with intervention, counseling, and livelihood training.
To be declared as drug-cleared by the Philippine Drug Enforcement Agency, a municipality or city has to establish a Bahay Silangan to facilitate the reformation of drug offenders.
It was learned the center will be manned by a social worker and a house parent. Hipolito Salva, focal person of the City Anti-Drug Abuse Council, said out of the 80 barangays Laoag, 78 barangays were considered drug-affected but 33 of them are now drug-cleared. Meanwhile, two barangays are drug-free.
"Drug-cleared" barangays are those which were previously considered drug-affected barangays due to the presence of drug personalities but have undergone processes to verify their efforts and campaigns in solving drug problem in their areas.
Meanwhile, barangays considered "drug-free" are those barangays without the reported presence of illegal drug users, pushers, or any illegal drug activities at all.
For her part, Laoag City Schools Division Superintendent Vilma Eda expressed support for the establishment of the Bahay Silangan, giving second chances to drug reformists.
"The center will just be temporary and it is expected to pave the way to a more peaceful community," she said. (PNA)