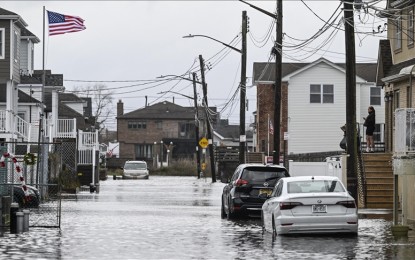 NEW YORK – An Arctic winter storm intensified Friday across the US, leaving more than one million people without power.
Large parts of the US and Canada are under some form of winter weather warnings or advisories.
The National Weather Service said that Arctic air and dangerous wind chill values will continue for most of the eastern two-thirds of the country into the Christmas holiday weekend.
Plummeting temperatures have reportedly killed several people in weather-related crashes, according to media reports.
Thousands of flights have also been cancelled causing a travel nightmare for millions ahead of the holiday.
US President Joe Biden urged Americans to follow the warnings of local officials and to stay off the roads as some states face road closures. (Anadolu)