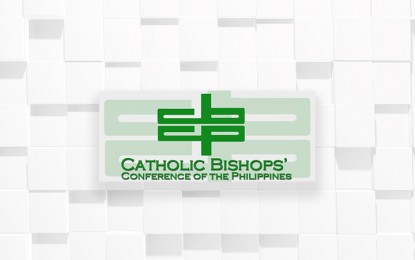 MANILA – Catholic prelates in the country have joined the appeal of Pope Francis to offer prayers for the immediate recovery of Pope Emeritus Benedict XVI.
Balanga Bishop Ruperto Santos, San Jose Nueva Ecija Bishop Roberto Mallari and Kidapawan Bishop Jose Colin Bagaforo heed to the call of the Holy Father to offer prayers for his predecessor.
"The Diocese of Balanga heeds to the caring appeal of our beloved Holy Father for prayers to our dear Pope Emeritus Benedict for comfort and recovery from his illness. We offer our Holy Masses that our almighty God in His mercy and power sustains, supports and consoles our Pope Emeritus Benedict," Santos, the chairman of Catholic Bishops' Conference of the Philippines (CBCP)-Commission on Pontificio Collegio Filippino, said in a message to Radio Veritas.
"With our prayers and Holy masses we are one with him in spirit and in his suffering. Our blessed Mother takes him in her maternal embrace and protection. God is with our Pope Emeritus Benedict," he added.
On the other hand, Mallari, the chairman CBCP-Episcopal Commission on Catechesis and Catholic Education, asked the faithful to pray for the former Catholic Church leader to be blessed.
"Let's pray for Pope Emeritus Benedict XVI. Let's ask together for all the blessings he needs so that God's will will be fulfilled in his life to the greater glory of God," he said.
"Fiat voluntas Tua -- May Your will be done," is part of the message of the National Director ng Caritas Philippines to the Church-run radio station.
"I am calling on all Filipinos, all our fellow believers to pray for our former Pope because his health is serious and he is 95 years old, so maybe you will join me in praying for Pope Emeritus Benedict XVI," Bagaforo said.
Earlier, Pope Francis appealed for prayer for Pope Emeritus Benedict XVI who is currently in serious condition due to his illness.
Pope Benedict XVI was designated to lead the Catholic Church on April 19, 2005 after the passing of St. Pope John Paul II.
After serving the flock for 8 years, he resigned on February 28, 2013 due to illness and old age.
The 95-year-old pope is currently living at Mater Ecclesiae Monastery in Vatican. (PNA)