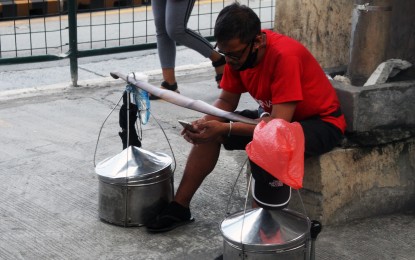 MANILA – As one of the major agencies tasked to go after cyber criminals, the Philippine National Police (PNP) has directed its personnel to immediately comply with the Subscriber Identity Module (SIM) Registration Act.
PNP chief, Gen. Rodolfo Azurin Jr., said their 227,000 officers and rank-and-file staff are also encouraged to ask their families and household members to register as mandated by Republic Act No. 11934.
"I directed the PNP DICTM (Directorate for Information and Communications Technology Management) to monitor the compliance of our personnel," Azurin said in a statement on Saturday.
The 180-day registration period started on Dec. 27 but may be extended by another 120 days if needed.
Existing SIM cards that will not be registered will be deactivated while new purchases should be registered upon purchase.
Over the years, Azurin said the threats of crimes involving technology are evolving and have even invaded personal communications.
"Through this timely and relevant legislation, we are closing all windows of opportunity for criminal elements to take advantage by soliciting the immediate compliance to the law of all mobile phone users," said Azurin.
"Rest assured that the PNP, under my leadership, will do all our best within our authority and mandate to make this happen," he added.
In a previous statement, Interior Secretary Benjamin Abalos Jr. said the "law will enable the Philippine National Police and other law enforcement agencies to quickly act on complaints and cases involving mobile scams as they will be able to easily track offenders and resolve misconduct involving telecommunication devices." (PNA)