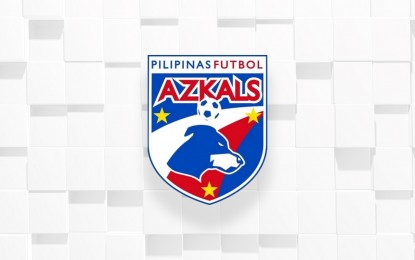 MANILA – The Philippine Azkals started 2023 on a sour note on Monday night after dropping a 1-2 defeat to Indonesia in their final match in the 2022-23 AFF Mitsubishi Electric Cup at the Rizal Memorial Stadium in Manila
Despite a hot start, the Azkals could not give longtime captain Stephan Schrock a fitting sendoff in his retirement match as the Garudas formally punched a place in the tournament semifinals.
Dendy Sulistyawan put the visiting squad ahead with a 21st-minute header off a long throw-in to the penalty box that Anthony Pinthus could not tap away.
Marselino Philipus then slotted a 43rd-minute goal from just the edge of the box as Pinthus was once again beaten to the ball.
Jens Rasmussen struck one back for the Azkals in the 83rd minute, but the home side could not complete the comeback.
Already sensing defeat come halftime, however, the Ultras Filipinas, arguably the top ultras fan group visibly present in all the national team events including those of the Azkals, expressed their disappointment by flashing placards with letters that spell "Put some f****** fight!"
While it mainly was a call for the Azkals to bounce back in the second half after the poor first-half performance, the Ultras colored the letter P and the two F's in red for emphasis, apparently calling out the Philippine Football Federation (PFF) as well.
The Azkals missed the knockout stages for the second straight time, and they fell to fourth place in Group A with only their 5-1 win against Brunei last week to show.
Coupled with their 2-3 defeat at Cambodia, this was the worst performance by the Azkals since the pre-"Miracle in Hanoi" days, which for the Ultras was a valid reason to lash out at the PFF.
Thailand still top seed
Despite the win, Indonesia settled for the second seed in Group A after Thailand defeated Cambodia, 3-1, in a simultaneous showdown.
Over at the Thammasat Stadium in Rangsit, Thailand, the host squad found itself in danger of entering halftime goalless as Cambodia, needing a win to sneak into the semifinals, brought the challenge to them for most of the first half.
However, Teerasil Dangda converted a penalty in the second minute of stoppage time to put Thailand ahead.
Sumanya Purisai then started the second half with a 50th-minute strike to give the Thais a 2-0 cushion.
Cambodia got back into the match as Sieng Chanthea razzled and dazzled past the Thailand backline for the 68th-minute goal to make it 2-1.
Thailand got the last laugh as Dangda completed his brace just before the second-half stoppage time began.
Thailand and Indonesia finished the group stages unbeaten at three wins and one draw each for 10 points, but Thailand took the top spot with a better goal difference. (PNA)