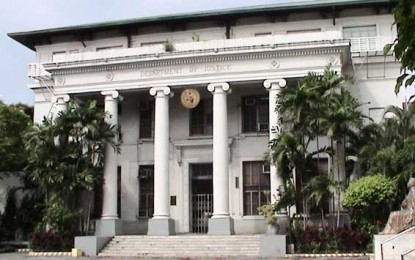 MANILA—The Department of Justice on Wednesday approved the filing of criminal charges against five suspected Communist rebels who were responsible for the death of a minor killed in a crossfire in Batangas province last year.
Charges of murder and violation of Republic Act No. 11479, or the Anti-Terrorism Act of 2020, will be filed against Isagani Isita, Junaliece Arante-Isita, Mariano Bico, Gilbert Orr. and one alias "Ching," at the Batangas Regional Trial Court.
Government prosecutors, in a resolution issued on Dec. 27, have recommended the filing of the charges in connection with the July 18, 2022 encounter between members of the New People's Army and elements of the 59th Infantry Battalion at Sitio Amatong, Barangay Ginhawa in Taysan town, Batangas.
The respondents, allegedly armed with shotguns, rifles, and improvised firearms, fired at government troops. A soldier was wounded and a nine-year-old girl who was caught in the crossfire died.
"While it may appear that the murder victim was not the direct target of herein respondents and was just caught in the line of fire when the respondents fired upon members of the Philippine Army, her death clearly was the result of the unlawful acts perpetrated by the respondents," the DoJ said. (PNA)