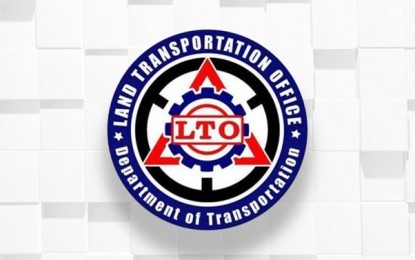 MANILA – The Land Transportation Office (LTO) on Thursday appealed to the public not to bribe its traffic enforcers and other members of law enforcement units, warning of possible apprehension when caught offering bribes to elude violation tickets.
In a statement, LTO chief Assistant Secretary Jose Arturo "Jay Art" Tugade said offering bribes to enforcers would only make their situation worse.
"Wala pong tiwali kung walang mag-uudyok na maging tiwali. Magtulungan po tayo (There won't be corruption without those supporting corruption)," Tugade said.
The appeal came after law enforcement officers from the LTO Region 5 in Sorsogon City apprehended a driver of a "colorum" van while conducting roadside assistance and inspection as part of "Oplan Ligtas Biyaheng Pasko 2022."
While on duty, LTO enforcers Rey Alvin Belgica, Wilfredo Macapagal Jr., Ferdinand Sta. Ana Jr. and Gregory Jim Monforte flagged down a Toyota Hiace with plate number NAC 4647 along Maharlika Highway in Barangay Guinlajo, Sorsogon City to verify its license and registration.
The group discovered that the vehicle is being used to transport 17 passengers from Northern Samar to Cubao in Quezon City, a "colorum" violation for offering transportation services for pay without an approved franchise from the Land Transportation Franchising and Regulatory Board.
The driver of the vehicle subsequently approached Belgica as he was about to issue a temporary operator's permit to complete the apprehension and tucked three PHP1,000 bills under the documents he was holding.
However, the driver walked away from Belgica when he learned he was being recorded by a phone camera.
He was arrested by the enforcers and brought to the nearest Philippine National Police station for processing.
"The entire LTO and I laud the actions of our noble traffic enforcers for refusing to accept the alleged bribery attempt, for standing firm in enforcing the law, and for not being tempted by acts of corruption. They are exceptional public servants that should be emulated by everyone," Tugade said. (PNA)