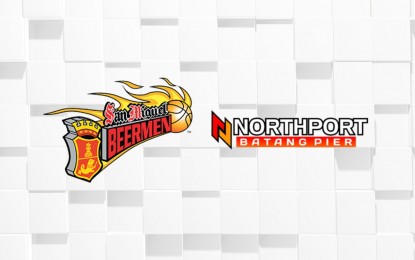 MANILA —The Philippine Basketball Association approved Thursday a trade involving Allyn Bulanadi and Paul Zamar.
NorthPort sent Bulanadi to San Miguel in exchange for Zamar.
To sweeten the pot, the Beermen also sent their second-round pick for the Season 51 Draft, likely to be scheduled for 2026, to the Batang Pier.
Bulanadi is now joining a loaded guard rotation for SMB, which also has Terrence Romeo, CJ Perez, Simon Enciso, Jericho Cruz and Marcio Lassiter in it.
Zamar, meanwhile, will join the NorthPort lineup which is also oozing with talent at the guard spots like Robert Bolick, Roi Sumang, Louie Vigil, Jonathan Grey and Jeff Chan.
It was not clear, however, if the team would re-sign Zamar, a restricted free agent.
Zamar was recently seen practicing with Blackwater, and all signs are pointing toward the team signing him for the Governors' Cup.
However, the Beermen were given 30 days to re-sign Zamar after his contract expired at the end of 2022.
With the trade approved, the Batang Pier will now have a chance to pluck Zamar away from the Bossing. (PNA)