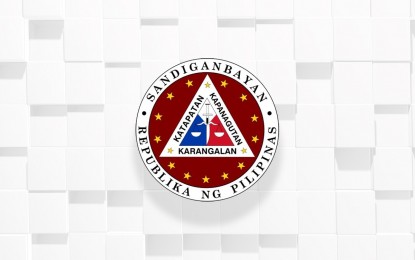 MANILA – The Sandiganbayan has turned down a plea by a former Maguindanao town official to downgrade his graft charges.
The anti-graft court's Third Division rejected the appeal by former South Upi treasurer Onofre Natividad for plea bargaining and the lesser charge of "failure of accountable officer to render accounts."
Natividad and former mayor Abdullah Campong were charged with violation of Republic Act 3019 or the Anti-Graft and Corrupt Practices Act over allegations of anomalies in the issuance of PHP8.8 million in checks in January 2012 for the supposed payment of a PHP14-million loan.
In 2017, the Ombudsman filed the charges before the Sandiganbayan, claiming that the two conspired in signing the checks drawn from the town's account, amounting to PHP8,820,539 and issued in their names.
The checks were later canceled, "giving unwarranted benefits to the respondents and causing undue injury" to a certain Mulba Ampakay, who granted the loan.
"Here, the records show that complainant Ampakay, who is also the offended party in this case, interposed his objection (to the motion for plea bargaining)," the tribunal said in denying Natividad's motion as contained in a four-page resolution dated Jan. 4 and published online this week.
Natividad was also suspended in 2017 for failing to remit the Pag-IBIG and Government Service Insurance System contributions, as well as the withholding tax, of local government employees from January to December 2007. (PNA)