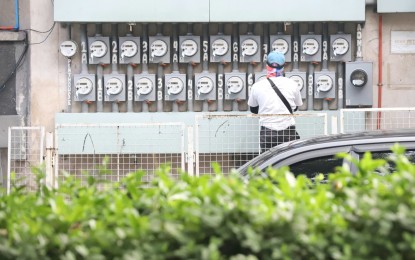 MANILA – Households in franchise areas of Manila Electric Company (Meralco) that consume 200 kilowatt-hour (KWh) per month can expect increase of PHP125 in their January electricity bill.
In a press briefing Tuesday, Meralco vice president and head of corporate communications Joe Zaldarriaga said the distribution utility is increasing its rate by PHP0.6232 per kilowatt-hour this month to PHP10.9001 per kWh from PHP10.2769 per kWh in December 2022.
For households consuming 300 kWh a month, the adjustments will be an increase of PHP187 in their January electricity bills, PHP248 for those consuming 400 kWh, and PHP309 for those consuming 500 kWh.
"The 62 cents increase is attributed to higher generation charge and the completion of the second distribution-related refund," Zaldarriaga said.
The distribution utility said charges from independent power producers (IPPS), including First Gas Sta. Rita and San Lorenzo, increased as they use more expensive alternative fuel due to insufficient supply of Malampaya natural gas.
IPPs shared 46 percent of Meralco's power requirement in December 2022.
Meralco said the higher spot prices at the Wholesale Electricity Spot Market, which increased by PHP0.6808 per kWh, also triggered the increase this month.
"WESM energy share inched up to 9 percent this month from 7 percent the previous month. The suspension of the Power Supply Agreement (PSA) with South Premiere Power Corporation (SPPC) starting December 7, 2022 for 670-MW baseload supply following the implementation of a Court of Appeals Temporary Restraining Order prompted Meralco to partially source replacement power from WESM," it said.
Moreover, Meralco said it completed the refund of P0.2761 per kWh, which also contributed to higher power rates this month.
Zaldarriaga said there are two ongoing refunds for residential customers that tame the rate increments for this month.
"For ongoing refunds totaling to PHP1.60 per kilowatt-hour for residential customers are still being implemented and continue to temper customers' monthly electricity bills. These refunds are expected to be completed by January 2023 and May 2023, and the impact will be felt in the succeeding billing periods, which are February 2023 and June 2023, respectively," he added. (PNA)