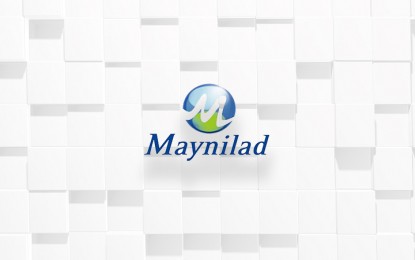 MANILA – The Metropolitan Manila Waterworks and Sewerage System Regulatory Office (MWSS-RO) is now assessing the final rebate amount for the affected customers of the Maynilad Water Services Inc. (Maynilad) due to prolonged water interruption.
"The MWSS-RO is currently in the process of assessing the final rebate amount, which shall not be recoverable or passed on to the consumers," MWSS-RO Chief Regulator Patrick Lester Ty said in a news release on Wednesday.
"Based on the investigation conducted by the MWSS-RO into the prolonged water service interruptions that have been adversely affecting the well-being of customers served by the Putatan Water Treatment Plants (PWTP) since Dec. 20, 2022, Maynilad was found to have violated its Service Obligation of ensuring the availability of an uninterrupted 24-hour supply of water to connected customers within the PWTP Supply Zone," Ty added.
In a meeting held last Jan. 6, Maynilad accepted the findings of the investigation and volunteered to provide a rebate to the affected customers.
Meanwhile, the MWSS-RO has ordered Maynilad to fasttrack the resumption of normal water supply to the affected customers, especially during this time of the pandemic when water is most essential for safeguarding public health.
Maynilad is the largest private water concessionaire in the Philippines in terms of customer base.
It is the concessionaire of the MWSS for the West Zone of the Greater Manila Area, which is composed of the cities of Manila (certain portions), Quezon City (certain portions), Makati (west of South Super Highway), Caloocan, Pasay, Parañaque, Las Piñas, Muntinlupa, Valenzuela, Navotas and Malabon all in Metro Manila; the cities of Cavite, Bacoor and Imus, and the towns of Kawit, Noveleta and Rosario, all in Cavite province. (PNA)