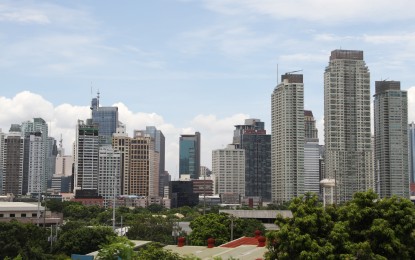 MANILA – Growth of remittances being sent by overseas Filipino workers (OFWs) is seen to be affected by a possible recession in the US, with an economist noting also the impact of elevated inflation.
Cash inflows from OFWs posted a 5.7 percent year-on-year growth in November 2022 to USD2.64 billion. The amount, however, is lower than the previous month's USD 2.91 billion.
Rizal Commercial Banking Corporation (RCBC) chief economist Michael Ricafort, in a report, traced the lower monthly cash remittance inflows partly to higher US dollar-Philippine peso exchange rate in the latter part of 2022 compared to the earlier part of the year.
The local currency was trading at 56-level against the greenback in around November last year while it was only at around 51-level at the start of 2022.
This factor, Ricafort said, "partly led to lower amount of U.S. dollars sent by OFWs to the country, given the higher equivalent of these remittances when converted to pesos."
"Furthermore, higher prices/inflation also in host countries of OFWs could have also increased the cost of living of OFWs abroad, thereby partly reducing the amount sent to the country," he said.
In the coming months, inflows are seen to also be affected by the possible recession in the world's largest economy, he said.
"(This) could slow down remittances amid slower global trade/exports, investments/FDIs (foreign direct investment), employment, and other business/economic activities," he said.
The economist, on the other hand, noted that continued reopening of countries hosting OFWs as well as recovery of these economies from the pandemic are seen to cushion any impact of the possible recession.
He said growth of remittances, which remain resilient amidst the repatriation of some OFWs in 2020 due to the pandemic, is seen to continue due to demand for Filipino workers in countries with aging population, among others.
"OFW remittances are still near record highs on a monthly basis, a bright spot for the Philippine economy in terms of spurring/supporting consumer spending, which accounts for at least 73 percent of the economy, and in turn, support faster GDP (gross domestic product)/economic growth," he added. (PNA)