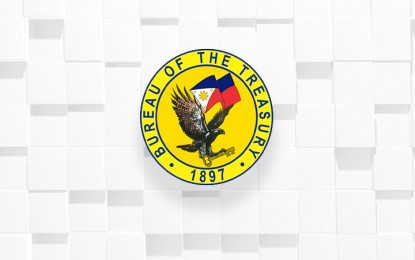 MANILA – Bureau of the Treasury (BTr) fully awarded the treasury bills (T-bills) across-the-board on Monday despite the rate upticks.
Each of the 91-day, 182-day, and 364-day debt papers were offered for PHP5 billion and all posted oversubscriptions.
Bids for the three-month paper amounted to PHP16.321 billion while it reached PHP15.2 billion for the six-month paper and PHP14.37 billion for the one-year securities.
In line with the hikes in the Bangko Sentral ng Pilipinas' (BSP) key rates as well as expectations for further jumps in the coming weeks, T-bill rates rose in this week's auction.
Average rate of the 91-day paper inched up to 4.250 percent from last week's 4.232 percent.
Rate of the 182-day T-bill increased to 4.967 percent and the 364-day's to 5.448 percent.
These were previously at 4.959 percent for the six-month paper and at 5.393 percent for the one-year debt securities in last week's auction. (PNA)