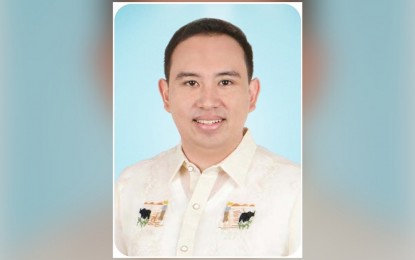 MANILA – Misamis Occidental 2nd District Representative Sancho Fernando Oaminal on Tuesday said being cited as among the top performing congressmen during the second half of 2022 will inspire him to remain steadfast in his commitment to serve as the country faces various challenges amid the pandemic recovery.
"Much as I am grateful and humbled to receive this distinction, I am nonetheless aware that we still have a long way to go to accomplish everything we have set out to do. With all the efforts we give to serve our constituents, we are honored to have this recognition as a consolation and an inspiration," he said in a statement.
According to data analytics firm RP-Mission and Development Foundation Inc. (RPMD), Oaminal placed fifth among the top performers in the House of Representatives with 90 percent rating.
All three Oaminals serving public office in Misamis Occidental were rated in the top 10 among the "Top Performers" in local governance by the RPMD.
Misamis Occidental Governor Henry Oaminal Sr. placed sixth among the top performing governors with an 85-percent rating; and Ozamiz City Mayor Henry Oaminal Jr. was ranked ninth among city mayors with 80 percent.
"My congratulations as well to our fellow public servants—let us all continue to be competitive collaborators in nation building," Governor Oaminal said in a separate statement.
Mayor Indy also expressed his gratitude about the results and emphasized the need to work even harder for the city.
"A positive rating in the first few months of my first term is more than welcome, and I am thankful for being among those recognized. But this should not distract from the fact that there is a lot more work to be done to make our goals for Ozamiz a reality. And I assure Ozamiznons that I will work even harder for this," Mayor Indy said.
RPMD's conclusion was supported by their independent and non-commissioned "Boses ng Bayan" national performance evaluation survey.
According to Dr. Paul Martinez, RPMD's focal person, the top-rated officials should be commended for their "constituent service."
Among the 65.75 million registered voters between the ages of 18 and 70 years old, 10,000 respondents were selected. The sample employs a plus-or-minus 1 percent margin of error and a 95 percent degree of confidence.
Respondents were chosen randomly and the number of them was distributed proportionally based on the number of registered voters per area.
RPMD is a research and analytics firm that specializes in scanning and defining trends in national and local governance, especially among public servants. (PNA)