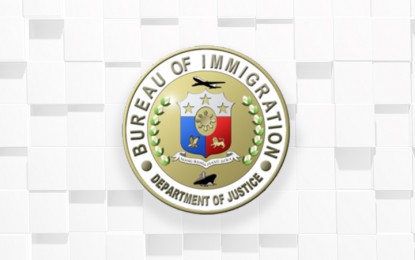 MANILA – The Bureau of Immigration (BI) reported on Wednesday the arrest of three Chinese nationals wanted by authorities in their home country for economic crimes.
In a statement, Commissioner Norman Tansingco said the Fugitive Search Unit (FSU) arrested Chau Mut Hing, 63, and Zhang Yi, 50, both females; and Cheung Wa, 56, in separate operations in Parañaque City on Jan. 8.
Cheung was arrested in an operation in Barangay Tambo while Chau and Zhang were nabbed at the New Seaside Drive.
Cheung is wanted by the Public Security Bureau of Fuding City for involvement in economic crimes in China.
He allegedly established several investment companies which defrauded more than 100 victims under the guise of a real estate company promising high interest rates. The scam defrauded victims of more than 40 million Chinese renminbi (RMB) or around PHP326.5 million.
On the other hand, the female Chinese nationals have arrest warrants issued last December by the prosecutor's offices in Yangzhou, Jiangsu province and Shanghai City, respectively.
Both were accused of being members of a syndicate that engages in oil smuggling and the production of counterfeit commodities.
FSU chief Rendell Ryan Sy said the three foreigners were immediately turned over to the BI's detention facility in Bicutan, Taguig City pending their deportation. (PNA)