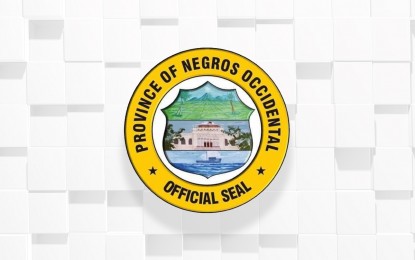 BACOLOD CITY – The Negros Occidental provincial government has allocated an initial PHP10 million to address malnutrition among children in 20 barangays in the northern towns of Calatrava and Don Salvador Benedicto.
Provincial Administrator Rayfrando Diaz II said on Wednesday each village will be provided with PHP500,000 for the barangay-based nutrition program.
"We are about to come up with an orientation with the barangays. We will meet with the barangay officials and the nutrition focal persons and tell them what are the expectations, what are the parameters in the utilization of these funds," he told reporters.
A report from the Provincial Health Office (PHO) showed "there is a significant decrease in the prevalence of wasting, stunting, and obesity" in Negros Occidental and "the province manifests improvement in the nutritional status of children ages zero to 59 months".
However, Diaz said the report is too "generalized", considering there are still other local government units (LGUs), where 20 percent of the children in the age group are considered wasted and stunted.
"In the provincial level, it seems low since we have a large population. We don't want any LGU to be left behind. If the other LGUs are doing well, but there are three, four or five that have recorded 20 percent stunting and wasting, this is really a cause for alarm," he added.
According to the World Health Organization, wasting refers to low weight-for-height and usually indicates recent and severe weight loss because a person has not had enough food to eat and/or they have had an infectious disease while stunting means low height-for-age, which is the result of chronic or recurrent undernutrition, usually associated with poor socioeconomic conditions, poor maternal health and nutrition, frequent illness, and/or inappropriate infant and young child feeding and care in early life.
"These matters have been raised to the governor (Eugenio Jose Lacson) by the Negros Occidental Nutrition Alliance (NONA) and even the United States Agency for International Development, that we have problems on stunting, wasting, and severe undernourishment. The action of the governor is to come up with the initial amount of PHP10 million from savings in programs and projects in 2022," Diaz said.
He said the NONA, PHO and the Provincial Planning and Development Office identified Calatrava and Don Salvador Benedicto as having the worst cases of malnutrition.
"The barangays will implement the program since the funds will be given to (them) directly. We hope that this will hasten and improve the programs regarding malnutrition, wasting and stunted growth among children," he said.
He said the provincial government is taking the barangay-based approach because it is seen to be more effective and immediate action can be done at such a level. (PNA)