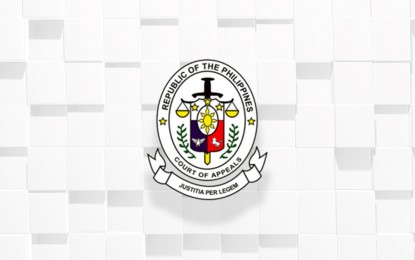 MANILA -- The Court of Appeals (CA) has turned down Cardinal Santos Medical Center's motion questioning a fine of PHP10,000 and a three-month suspension by the Philippine Health Insurance Corp. (PhilHealth) on the hospital.
In a resolution dated Jan. 11, 2023, the appellate court denied for lack of merit the motion for reconsideration filed by the hospital questioning an earlier CA decision issued in May last year affirming the fine and three-month suspension by PhilHealth on the hospital for the administrative offense of filing multiple claims.
The CA said it sees no need to replace the findings of the PhilHealth in the case
"(T)he extensive exercise of the Court's power to review is not called-for because findings of fact of quasi-judicial bodies will not be interfered with by the courts in the absence of grave abuse of discretion or when the same is supported by substantial evidence, as in this case," the court said.
"Also, its claim of having a good track record is belied by the 19 administrative cases against the same, which are all for violation of PhilHealth laws," it added.
The hospital had questioned CA's earlier May 24, 2022 resolution against it, which denied its petition seeking the reversal of the PhilHealth's board resolution No. 2492 decision affirming the PhilHealth Arbitration Office in finding it liable for filing multiple claims.
One particular incident involved multiple claims filed for the same radiotherapy procedure conducted on a patient, Leonora Goco.
One claim was filed by the hospital on Jan. 3, 2012 for PHP 4,156; and the other on Jan. 17, 2021 for PHP 4,202.
The hospital claims that the incidents which gave rise to the administrative offenses happened when it was still under the operation and management of Hospital Managers Inc. and not its current operator, Colinas Verdes Hospital Managers Corp.
The claim, the court said "is immaterial because regardless of who its manager or operator is, petitioner (hospital) is the juridical entity that obtained a PhilHealth accreditation and, as such, the entity subject of PhilHealth's rules and regulations." (PNA)